The cost of freezing General Practice
26 Mar 2015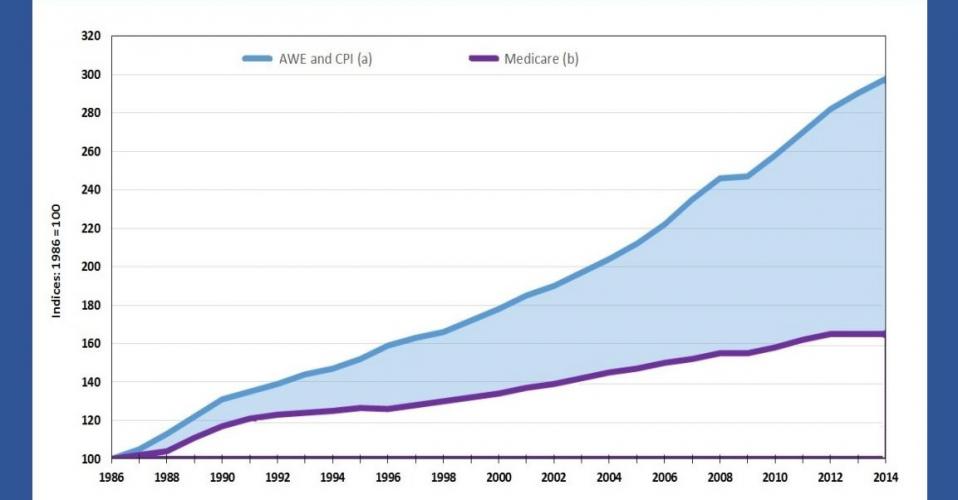 Research published in the Medical Journal of Australia shows that the proposal to continue the indexation freeze for all Medicare schedule fees until July 2018 will have a big impact on general practice, forcing GPs to shift more costs on to patients.
Researchers from the University of Sydney, using data from the Bettering the Evaluation and Care of Health (BEACH) program between April 2013 and March 2014, assessed the effect revenue of both the indexation freeze and the now retracted $5 rebate reduction, both individually and together.
The researchers found that the freeze will have almost double the impact by 2017-18 than the proposed rebate reduction would have had, and that it may still force GPs who currently bulk bill to charge co-payments.
"The results of our study inform public debate by providing an objective measure of the minimum likely effect of the continuation of the freeze on Medicare schedule fees on general practice," the researchers said.
The AMA has highlighted its concerns with Government about the impact of the freeze on practices and patients and is continuing the discussion with Minister Ley encouraing her to abandon the freeze.