Congratulations to all Award winners at the 2019 AMA National Conference
29 May 2019
AMA Gold Medal
Dr Richard Harris, the Adelaide anaesthetist who played a crucial role in rescuing 12 Thai boys and their soccer coach from a flooded cave last year, has been award the prestigious AMA Gold Medal.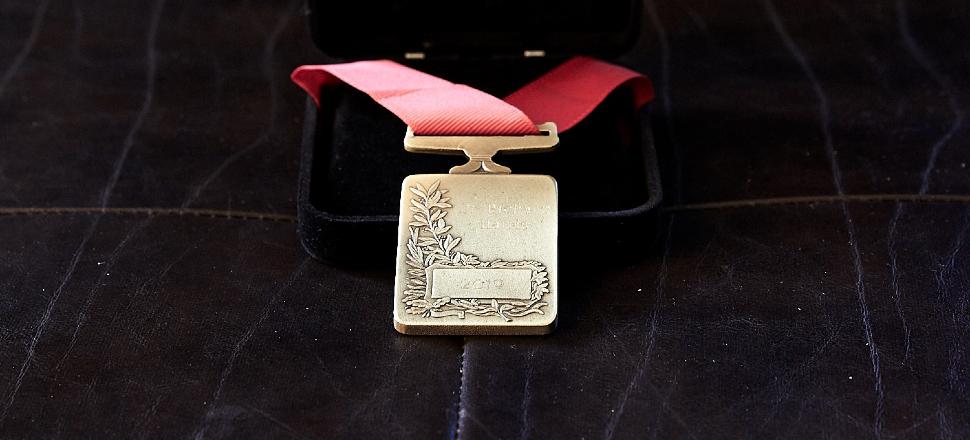 Dr Harris is the 2019 Australian of the Year for South Australia, and the joint Australian of the Year with Dr Challen. He has been awarded Australia's second-highest civilian bravery award, the Star of Courage (SC), the medal of the Order of Australia (OAM), and has been granted royal honours by the King of Thailand.
AMA Roll of Fellows
The AMA has inducted seven new members into the AMA Roll of Fellows, in recognition of their outstanding contributions to both the medical profession and the AMA.
The new inductees are:
immunologist and past AMA NSW President, Professor Brad Frankum OAM;
distinguished neuroradiologist and past Royal Australian and New Zealand College of Radiologists (RANZCR) President, Professor Mark Khangure AM;
orthopaedic surgeon and AMA WA President, Dr Omar Khorshid;
anaesthetist and past AMA SA President, Dr Andrew Lavender;
past AMA ACT President and dermatologist, Associate Professor Andrew Miller AM;
consultant surgeon and ex-Army officer, Associate Professor Susan Neuhaus; and
dermatologist and past AMA NSW President, Clinical Associate Professor Dr Saxon Smith.
AMA Indigenous Medical Scholarship
A Darwin medical student with a long-term plan to work in remote Indigenous communities in the Northern Territory, is the recipient of the 2019 AMA Indigenous Medical Scholarship. Ms Nikki Kastellorizios, a second-year medical student in the Flinders University NT Medical Program and mother of three, says her aim is to become the kind of doctor she would want her family to encounter when they need medical attention.
Doctor in Training
Dr Rebecca Ryder, an obstetrics registrar who developed her own training program for gynaecological surgery after returning to work from maternity leave, has been named the AMA Doctor in Training of the Year for 2019. Her colleagues, who nominated her for this award, describe her as a natural leader, as approachable, compassionate, sensible, and decisive.