Care can't wait for Australians in aged care
3 Oct 2019
The Australian Medical Association (AMA) and the Australian Nursing and Midwifery Federation (ANMF) have joined forces to call on the Federal Government to act now to guarantee quality and safety in aged care.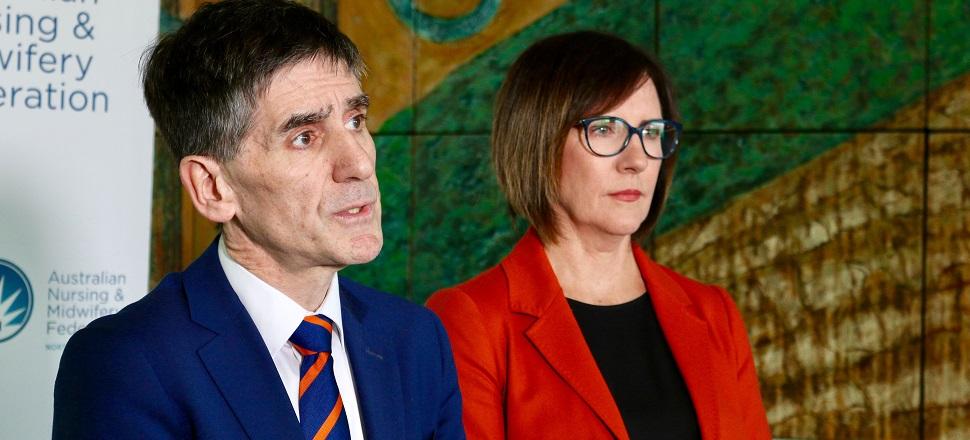 The Royal Commission into Aged Care Quality and Safety – due to deliver its final report in late 2020 – has already identified serious and dangerous shortcomings in the system, with the AMA and the ANMF saying that care can't wait for the conclusion of the Royal Commission to deliver much-needed new funding and reforms.
The AMA and the ANMF want the Government to take urgent measures to make immediate and effective improvement to aged care, especially with ensuring a safe and quality skills mix of medical, nursing, and care staff, by providing:
mandatory minimum staff-to-resident ratios, including ensuring sufficient skilled nurses in residential aged care facilities (RACFs);
increased GP aged care Medicare rebates for patients to facilitate enhanced medical practitioner care of aged care residents; and
expanded home care investment to allow more older people stay longer in their own homes and relieve pressure on residential aged care services.
AMA President, Dr Tony Bartone, said that older Australians have the right to live in dignity and have safe and appropriate aged care services provided to them. The standard of care they receive should not be compromised through restriction of resources, or the budget bottom line.
"Ignoring the health and care needs of older Australians will lead to an increase in avoidable hospitalisations and excessive costs to the health system," Dr Bartone said.
"The aged care system urgently needs a safe and quality skills mix of medical, nursing, and care staff. The increased presence of doctors as part of the care team is vital. The Government must act now."
ANMF Federal Secretary, Annie Butler, said that older Australians deserve affordable, high-quality aged care services, with timely access to a range of appropriate health professionals, and in residential facilities, with care delivered by the right numbers of professionally trained nurses and care staff.
"They do not deserve the pain and suffering too many are currently experiencing nor do they deserve to continue to be ignored by their country's Government, which is meant to ensure their safety," Ms Butler said.
"We need more nurses and more doctors in aged care. Legislated minimum staff ratios in nursing homes are needed urgently."
Read the full media release here.
The AMA submission to the Royal Commission into Aged Care Safety and Quality is available here.