Calling all AMA GPs – help promote AMA Family Doctor Week 2017
1 Jun 2017
To help spread the word on Family Doctor week far and wide, the AMA is encouraging all our GP members to add the 2017 AMA Family Doctor Week logo to their signature blocks for the next couple of months. The logo includes the theme for this year's event - Your family doctor: all about you.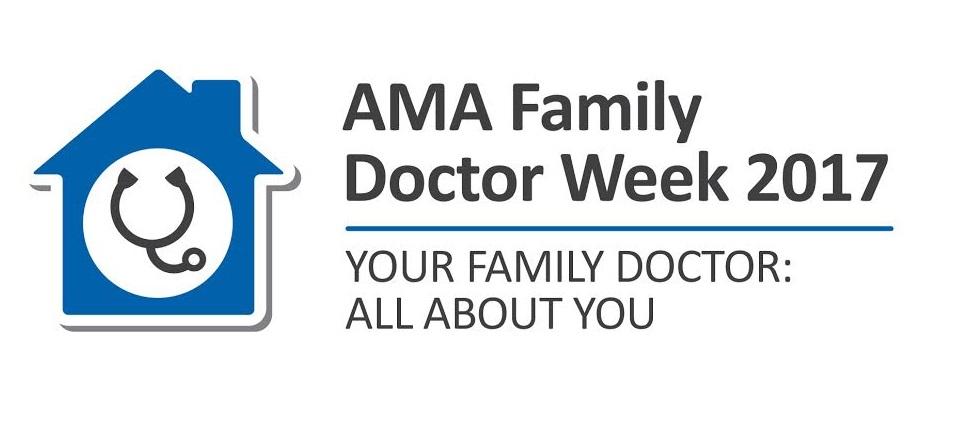 AMA Family Doctor Week is a key event in the AMA's calendar and highlights the role of GPs and their value to the community and the health system as they deliver high-quality holistic health care. This year's Family Doctor Week will run from Sunday 23 July to Saturday 29 July 2017.
Further promotional materials, such as a poster and videos are being developed and will be available from the Family Doctor website in the coming weeks.
To attach the logo please go to the settings of your email account and at the signature block insert the image. If you wish, you could also add the link to the Family Doctor Week 2017 web page to the image (https://ama.com.au/family-doctor-week-2017). To do this highlight the image and click on the link icon to insert the link.