Bonus Reward Points for AMA members with Amex
14 Mar 2019
AMA members are advised of the following member-only introductory offer on the AMA American Express Platinum Card. Members will receive 100,000 bonus reward points*, $450 Platinum travel credit p.a* and a reduced annual card fee* (save $250 p.a.).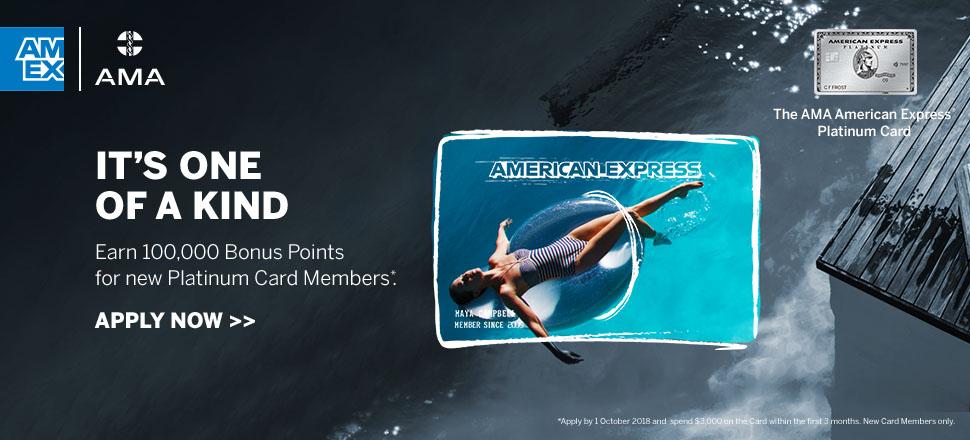 AMA members running a practice can pay for business expenses, such as tax, on their AMA American Express Platinum Card to earn reward points that can be used for travel and lifestyle experiences, take advantage of Platinum Concierge service, gain access to 1,000 worldwide airport lounges and more.
Apply now to receive your 100,000 bonus reward points.
*Terms and conditions apply.
Read more about AMA American Express Cards here
Click here to find out more about the AMA member services and benefits that you're entitled to.
Log in to ama.com.au to take advantage of any member services and benefits. If you require assistance you can contact our friendly member services team on 1300 133 655 or memberservices@ama.com.au.