Avoid the crash, avoid the trauma
13 Aug 2015
Launching the 'Avoid the crash, Avoid the trauma' campaign at Parliament House in Canberra this week, AMA President, Professor Brian Owler, called on politicians, the car industry, and all road users to join the push for adoption of new technologies such as AEB to make cars safer and save lives.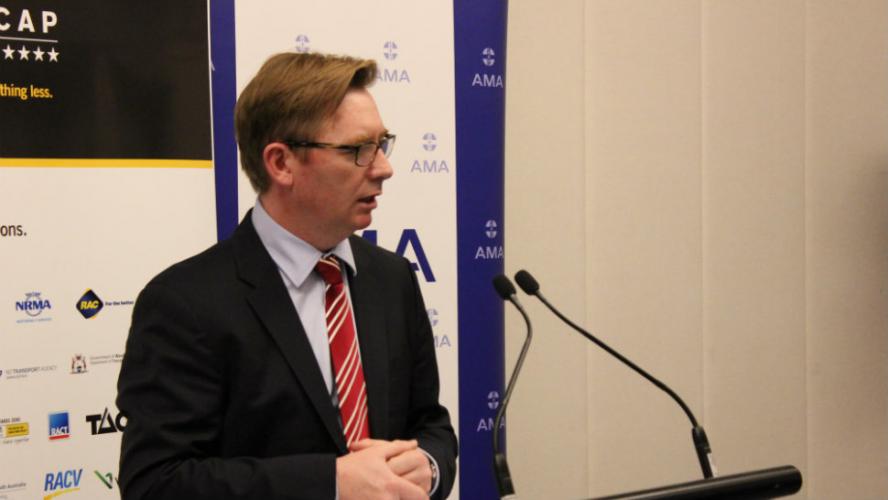 The AMA and the Australasian New Car Assessment Program (ANCAP) have joined forces to lobby governments and car industry leaders to embrace new technology – starting with Autonomous Emergency Braking (AEB) – and make it standard in all new cars sold in Australia.
AEB is an advanced driver assistance technology that is proven to reduce the number and severity of vehicle crashes and associated trauma. AEB systems use camera and sensor technology to detect the speed and distance of objects in the vehicle's path, and automatically brake if the driver does not respond.
Road safety and public health go hand in hand. Road trauma has an enormous impact on the lives of everyday Australians and our health system, Professor Owler said.
"We must do all we can to eliminate it, and governments have an important role to play, especially in working with the car industry to make cars safer, preferably by making life-saving technology like AEB standard features in all new cars.
A video explaining Autonomous Emergency Braking is available at http://bit.ly/1SQnlSL
A video of a Don't Rush campaign advertisement is available at http://bit.ly/1SMfhCr