Australian Medicine: Budget Special Edition
21 May 2015
This week Australian Medicine brings you all the important health news arising from the 2015‑16 Federal Budget, including an article by AMA President, A/Prof Brian Owler warning that the profound and long-lived effects of the rebate freeze would overwhelm a clutch of modest positive measures unveiled in the Budget.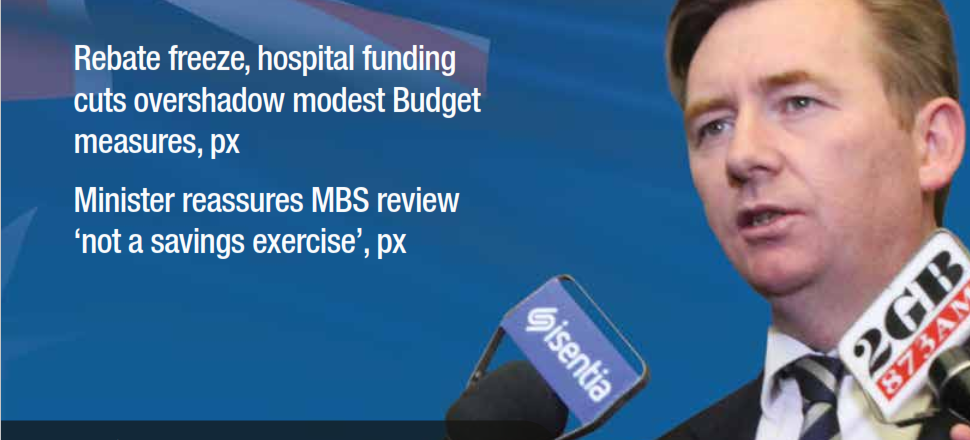 Other topics include:
A 'Co-payment by stealth' warning because of the rebate freeze.
Research fund grants will soon begin to flow.
It is not about savings, honest: The Minister reassures AMA on the MBS review.
Cut price health checks for kids as almost $145 million slashed from general practice funding.
Concerns have been raised about the quality and diversity of advice to the Federal Government on clinical issues following its decision to abolish the National Lead Clinicians Group.
The Government banks on massive savings from its No Jab No Pay policy.
The flawed e-health records system gets a $485m re-boot.
Read these stories and more in the latest edition of Australian Medicine.