Audit report on Medicare compliance
1 May 2014
A report released by the Auditor-General last week showed how the Department of Human Services failed to find anywhere near the expected $147 million in savings from conducting additional Medicare compliance audits.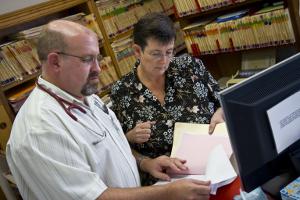 In 2008-09 the Government gave the Department of Human Services (DHS) $77 million to conduct an additional 8000 Medicare compliance audits of doctors and allied health professionals over four years. The Department recovered less than $19 million in incorrect claims, meaning taxpayers spent a considerable amount more than the initiative saved.
The report found the Department also inaccurately reported the number of cases where it had found incorrect claims. Of a sample of 359 Medicare audits completed by DHS between March and June 2013, the audit office found almost 10 per cent were incorrectly recorded as noncompliant when they were compliant. The report also found there was confusion among bureaucrats about the handling of sensitive patient clinical information which doctors had supplied to justify their billings.
In its role as a member of the DHS Compliance Working Group the AMA is regularly and actively engaged with the Department on matters relating to Medicare compliance.