Applications invited for NPS MedicineWise Board position
14 Apr 2016
The NPS MedicineWise Board is calling for nominations and applications for a Non-Executive Board Director position currently held by Dr Andrew Knight, whose term concludes 3 August 2016. Dr Knight is eligible for re-nomination.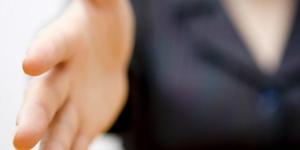 As with all Non-Executive Director vacancies the Board is seeking multiple nominations/applications for this position from people who can make a valuable and strategic contribution to NPS MedicineWise. Nominations and applications must clearly demonstrate that candidates meet all of the criteria for the position:
A person who is currently working as a general practitioner in Australia with a demonstrable understanding of the strategies and interventions that facilitate Quality Use of Medicines and medical technologies in a general practice setting.
Demonstrated networks with PHNs and improvements in primary care to support organisational outcomes.
A demonstrable understanding of Australia's health policy environment and health reform agenda, and the ability to identify opportunities to progress the strategic vision of NPS MedicineWise.
In addition, all nominations/applications should address the core criteria for directorship as described in the Application Form. For further information, an application form and supporting documentation please contact the NPS MedicineWise Governance Officer, Nicola Ryan (nryan@nps.org.au) by email or by telephone on 02 8217 8671.
All nominations/applications must be received by 5pm EST on Wednesday 11 May 2016. The preferred candidates will be invited to attend a formal interview with the Board Governance and Nomination Committee, currently scheduled for 15 June 2016.