Amendments to Australian Immunisation Handbook 10th edition
13 Mar 2014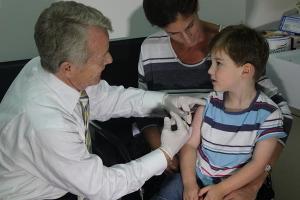 A number of minor amendments to correct inadvertent errors, clarify minor inconsistencies and provide updated information relating to web links and references have been made to the Australian Immunisation Handbook 10th edition. There has been no change to any vaccine recommendations.
Table 2.1.8 of the Handbook: Catch-up schedule for Haemophilus influenzae type b (Hib) vaccination for children <5 years of age has also been revised.
The Department of Health recommends that the amendments be notated in any hard copies of the Handbook. The electronic version of the handbook has also been updated on the Immunise Australia website.