AMA reveals flaws in Australian Centre for Health Research co-payment proposal
27 Feb 2014
AMA President, Dr Steve Hambleton, recently wrote to Health Minister, Peter Dutton, outlining significant flaws contained in the paper issued by the ACHR advocating a GP co-payment. This comes amid a flurry of media reports around the Government's interest in finding ways of curbing the rising costs of health care in Australia.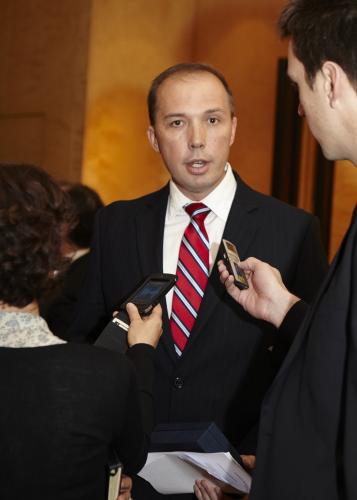 The AMA sought independent economic advice with respect to the ACHR proposal, which highlighted significant flaws in the assumptions relied on by the ACHR. The analysis showed that the co-payment would not deliver the projected savings, while the proposed freeze on rebates would see around $1.1b ripped out of patient rebates.
The AMA believes that the growth in Government expenditure on rebates for GP services is very moderate and well able to be sustained and, in fact, should be better funded. The Productivity Commission's 2014 Report of Government Services shows that the Australian Government's real expenditure on GP services has risen just $2.80 for each Australian over the past five years.
Watch Dr Hambleton speak about health funding on Sky News Sydney, 20 February 2014 and Today on Saturday, 22 February 2014:
Listen to Dr Hambleton talk about health funding on 891 ABC Adelaide, 25 February 2014: