AMA Report Card finds hospitals in state of emergency
23 Feb 2017
AMA President, Dr Michael Gannon, said that inadequate funding has consigned Australia's public hospitals – and all the dedicated health professionals who work in them – to a constant state of emergency. Launching the AMA's 2017 Public Hospital Report Card in Sydney last week, Dr Gannon said that, against key measures, the performance of our public hospitals is virtually stagnant, or even declining.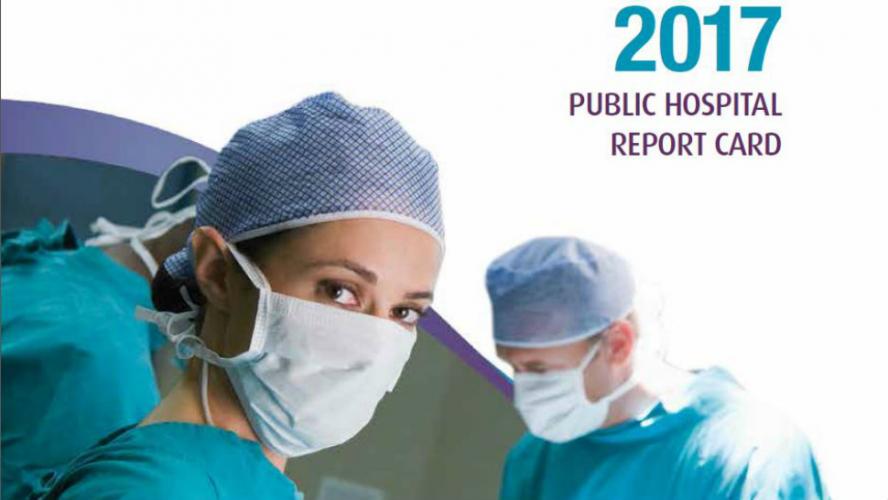 "To put it bluntly, public hospital performance against these measures across all States and Territories is woeful. But this is not the fault of the highly-skilled and hard-working doctors, nurses, and other health professionals and hospital workers who work around the clock caring for patients, and who are being asked to do more with less year after year," Dr Gannon said.
"Our over-stretched and over-stressed public hospitals are suffering because of inadequate and uncertain Commonwealth funding, which is choking public hospitals and their capacity to provide essential services."
The AMA Report Card shows that, across 48 key measures, there were 40 'fails' and only three positives, with five 'no scores' because the data was not provided.
"Public hospital performance has not improved overall against the performance benchmarks set by all Governments. Without sufficient funding to increase capacity, public hospitals will never meet the targets set by governments, and patients will wait longer for treatment," Dr Gannon said.
"Public hospitals require sufficient and certain funding to deliver these essential services. The Commonwealth must work with the States and Territories to reach an agreed long-term strategy to fund public hospitals appropriately," Dr Gannon said.