AMA releases 2019 Rural Health Issues Survey Report
16 May 2019
The AMA has released the 2019 Rural Health Issues Survey Report this week. The Report details the results of the survey which asked rural doctors to rank the most critical issues to improve the health outcomes of rural communities.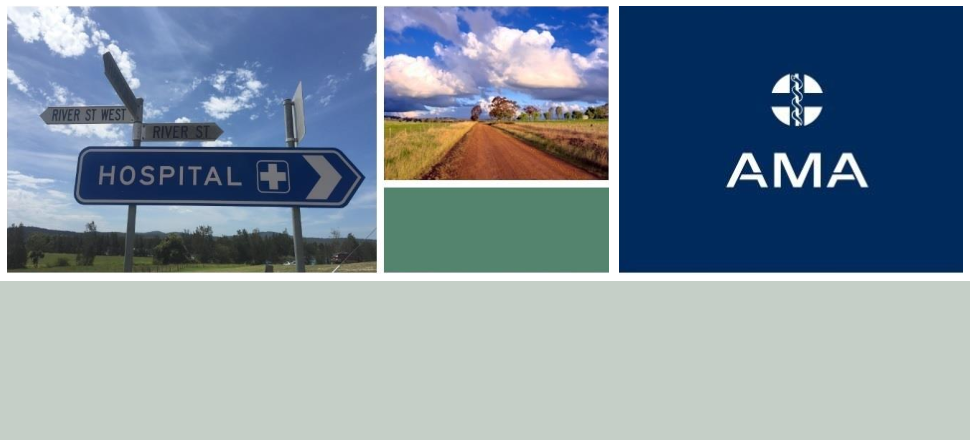 "These survey results paint a picture of a struggling system being held together by hard-working and dedicated doctors," AMA President, Dr Tony Bartone, said.
"All of the groups surveyed – GPs, non-GP specialists, salaried doctors, doctors in training, and other medical professionals – identified extra funding and resources for staff, including core visiting medical officers (VMOs), to allow workable rosters as their top priority.
"This reflects rural doctors' long-held concerns about the lack of staffing in rural hospitals, the high workload, and the significant levels of responsibility placed on hospital doctors and VMOs."
Other key priorities emerging from the survey included more trainee doctors in rural areas, the need for modern hospital facilities and equipment, and better broadband access.
Dr Bartone used the opportunity to reiterate the AMA's call for immediate funding to improve infrastructure, and to support more doctors to build their lives and careers in rural areas. The AMA has been disappointed by the lack of rural health policies this election, with only the Greens announcing specific rural health policies.
Dr Bartone also highlighted the positives from the survey, noting that rural doctors reported high satisfaction from working and living rurally.
"Rural doctors enjoy treating generations of families, feeling involved in their communities, and tackling a wide range of health conditions," Dr Bartone said.
"Rural doctors love their work – they just need more support to keep doing it."