AMA questions safety of pharmacy vaccinations
The AMA has written to the Queensland Government's Chief Health Officer raising serious patient safety concerns about a Queensland trial of community pharmacists providing flu vaccinations.
AMA President, Dr Steve Hambleton, has said that the trial should be stopped immediately.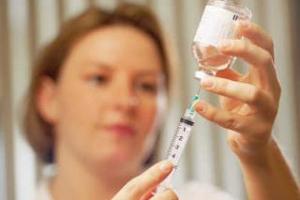 "Pharmacies have no proven record that they are safe or appropriate locations for such a private and potentially risky clinical procedure as vaccination."
"The AMA believes that general practice is the appropriate location for vaccination, with the procedure conducted by a highly-trained and accredited GP or by an appropriately trained and qualified general practice nurse under the supervision of a GP.
"Vaccinations outside general practice must be subject to the same proficiency and quality requirements as those provided in general practice," Dr Hambleton said.
AMA Position Statement: Vaccinations Outside of General Practice - 2011