AMA Queensland 2019 Annual Conference in Edinburgh
24 Apr 2019
All AMA members are invited to attend the AMA Queensland's annual conference in Edinburgh, Scotland, later this year from 22-28 September.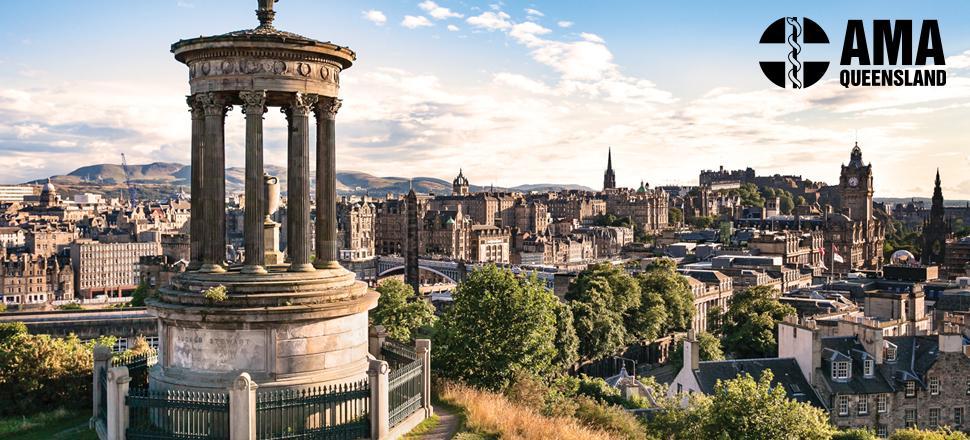 The program features a number of keynote presenters, including high-profile British, Scottish and Australian speakers. RACGP points will be on offer. Sessions will cover a range of medical leadership and clinical topics, including:
Generational trends and changing needs.
The evolution and impact of genomics in medicine.
Brain metastases and breast cancer.
End-of-life care and voluntary assisted dying.
Doctors' health and wellbeing.
Innovations in sustainability in health care.
New trends in respiratory medicine, including silicosis.
The future of forensic medicine.
Edinburgh's medical history.
Innovations in orthopaedic surgery.
Isolated island health service delivery.
Queensland's Rural Generalist model of care.
Download a conference brochure from the events calendar at www.amaq.com.au.
To find out more about the conference program or to register, please contact Neil Mackintosh on (07) 3872 2222 or n.mackintosh@amaq.com.au.