AMA Public Hospital Report Card 2016 highlights funding black hole
28 Jan 2016
The AMA's latest snapshot of the performance of Australia's public hospitals points to an imminent crisis as the effects of Federal funding cuts make it harder for hospitals to meet growing patient demand and to reach significant performance benchmarks.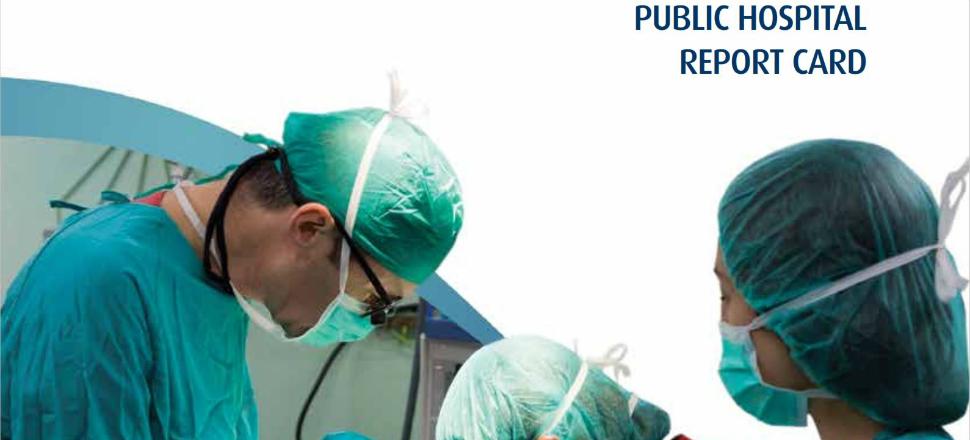 The AMA Public Hospital Report Card 2016, released this week, shows that, against key measures, the performance of our public hospitals is virtually stagnant, and even declining in key areas.
AMA President, Professor Brian Owler, said the disappointing results are a direct consequence of reduced growth in the Commonwealth's funding of public hospitals, and things will get much worse in coming years unless the Commonwealth reverses its drastic cuts from recent Budgets.
"The States and Territories are facing a public hospital funding 'black hole' from 2017 when growth in Federal funding slows to a trickle," Professor Owler said.
The Commonwealth from 1 July 2017 will restrict the indexation of its funding contribution to CPI and population growth only, reducing its expenditure by $57 billion over the 2017-18 to 2024-25 period.
"As a result, hospitals will have insufficient funding to meet the increasing demand for services.
Professor Owler highlighted that the effects of recent cuts to public hospital funding are showing with deteriorating bed number ratios, largely static waiting times, and worsening ED waiting times. Public hospital performance has not improved overall against the performance benchmarks set by all Governments.
"On top of all that, the Commonwealth is creating additional and unnecessary demand for hospital services by reducing Medicare payments for diagnostic services in the community by $650 million.
"These services are essential to diagnosing and treating people early to keep them out of hospital."