AMA proposes college-led GP training model
7 Aug 2014
AMA President, A/Prof Brian Owler, wrote to the Minister for Health this week expressing concern about the Government's reform program regarding GP training, including its decision to absorb the functions of General Practice Education and Training (GPET) into the Department of Health.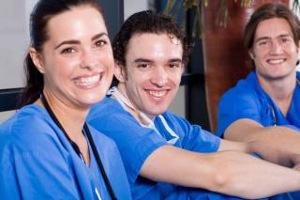 A/Prof Owler proposed that the two GP Colleges, the Royal Australian College of General Practitioners (RACGP) and the Australian College of Rural and Remote Medicine (ACRRM), take on responsibility for the governance and management of GP training.
Regarding the Government's decision to abolish regional training providers (RTPs) and put their functions out to tender, A/Prof Owler said that RTPs have established relationships with practices, expertise and local knowledge that cannot be replaced overnight. He urged the Minister to consider a 12 month delay before dismantling the RTP structure to allow for greater certainty and consultation with the profession about the future shape of these organisations.