AMA President visits remote indigenous communities
25 Feb 2016
AMA President Professor Brian Owler this week met with doctors and other health workers in Alice Springs and several remote Indigenous communities, and saw first-hand how health services are delivered at the local level.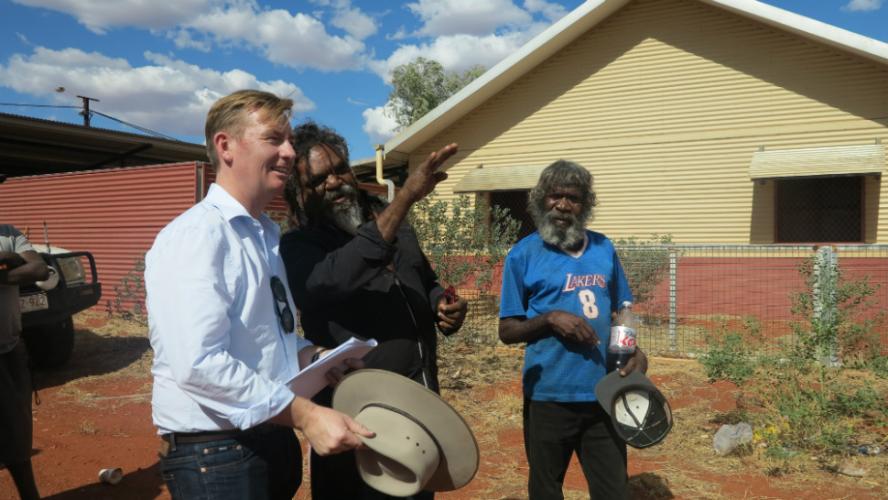 In Alice Springs, Professor Owler met with the Central Australian Aboriginal Congress to discuss challenges in improving Indigenous Health, including lack of GPs in remote communities, housing shortages, inadequate access to clean water, and local issues affecting the delivery of health services in central Australia.
Professor Owler also saw how Purple House, a renal centre in Alice Springs, provides dialysis to the local community and operates a mobile dialysis unit that travels to remote communities.
Accompanied by Federal Member for Lingiari, Warren Snowdon, Professor Owler flew to two remote communities, Utopia and Ampilatwatja. Professor Owler said that, despite the numerous health issues in the communities, it was heartening to see very dedicated doctors and nurses providing vital health services. In both communities, school attendance rates are high, alcohol bans have made a positive difference, and local people enjoy a close relationship with health centres.
Professor Owler told SBS that unless Government policy targets Indigenous health as a priority, it will be hard to get kids into school and adults into jobs.