AMA President dismisses claims linking breast cancer and abortion
14 Aug 2014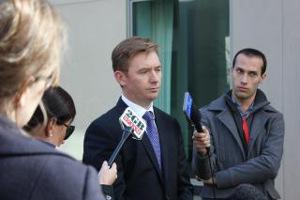 In a doorstop interview at the Sydney Adventist Hospital last Friday, AMA President, Associate Professor Brian Owler, said there are very robust, international studies, which have discredited any link between abortion and breast cancer.
His comments arose as a consequence of recent media reports of Employment Minister, Senator Eric Abetz, citing studies from the 1950s that asserted such a link. He added that it is irresponsible and unhelpful for those with political views to try to link them with medical conditions.
Transcript of interview with A/Prof Owler.