AMA outlines GP funding Plan in National Press Club Keynote Address
26 Jul 2018
AMA President, Dr Tony Bartone, address at the National Press Club on Wednesday put the Government on notice calling for significant real and immediate investment in general practice and a clear pathway to long-term reform to ensure that people get the right care at the right time in the right place by the right practitioner.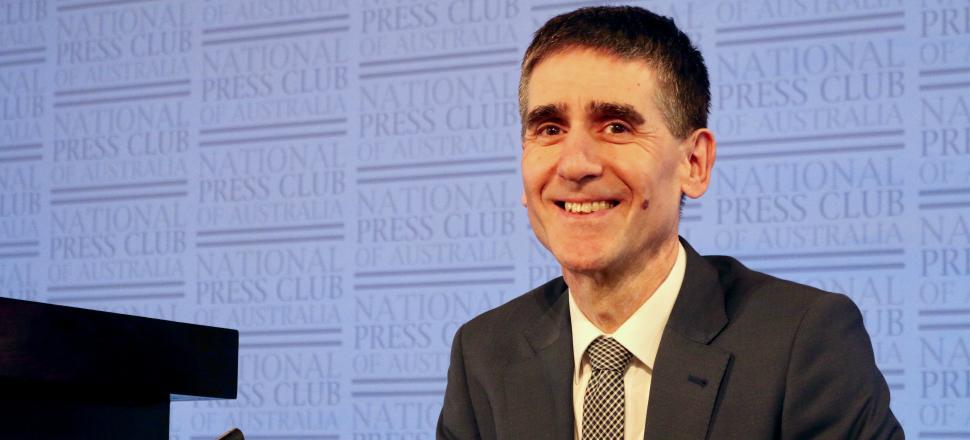 "The AMA has a plan for reform of general practice and primary care," said Dr Bartone
"It is patient-centred and focuses on better access to long-term continuous quality care and managing patients more effectively in the community.
In the short term, it involves:
significant changes to Chronic Disease funding
streamlined GP referrals to allied health services;
recognition in GP funding arrangements of the significant non-face-to-face workload involved in caring for patients with complex and chronic disease;
additional funding to support enhanced care coordination for those patients with chronic disease who are at risk of unplanned hospital admission;
a properly funded Quality Improvement Incentive under the Practice Incentive Program;
changes to Medicare that improve access to after-hours GP care through a patient's usual general practice;
support for patients with chronic wounds to access best practice wound care through their general practice;
better access to GP care for patients in residential aged care; and
annual indexation of current block funding streams that have not changed for many years … including those that provide funding to support the employment of nursing and allied health professionals in general practice.
In the longer term, we need to look at moving to a more blended model of funding for general practice, to scale up our GP-led patient-centred multidisciplinary practice teams to better provide the envelope of health care around the patient in their journey through the health system.
As part of Family Doctor Week, Dr Bartone also paid tribute to the nation's GPs.
"Your hard work and dedication is highly valued. The AMA will always support you and promote you.
During his speech Dr Bartone also called for a fairer and simpler private health insurance system, a better plan for public hospitals, and for action to address inadequate funding in the aged care system. He also advised that significant investment is urgently needed to reduce the deficits in care, fragmentation, poor coordination, and access to effective mental health care.