AMA National Conference Masterclass
16 Mar 2017
The AMA invites General Practitioners to hear from world-class speakers, debate contentious issues and connect with peers and other medical professionals to help shape the future of Australian healthcare at the AMA National Conference 2017.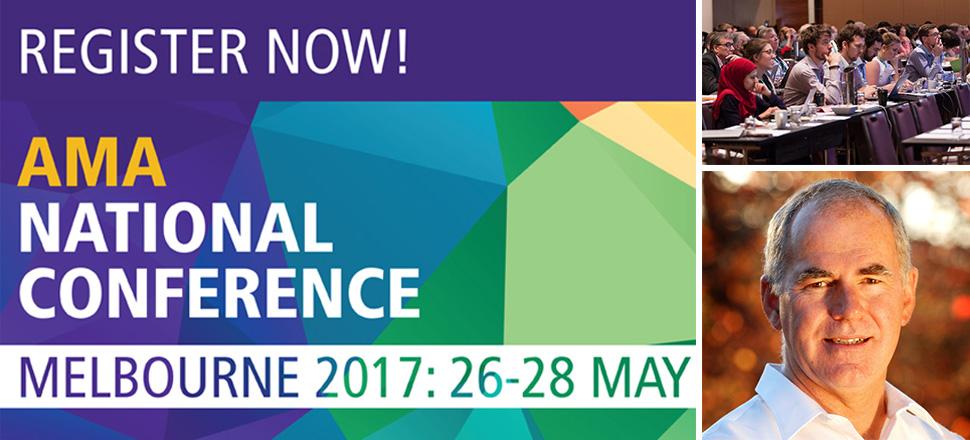 One of the key highlights at this year's Conference is a pre-conference masterclass facilitated by Professor Stewart Dunn. This hands-on experiential one day workshop will focus on developing doctors' communication skills in breaking bad health news, dealing with bad health news and end of life conversations through interactive role plays. The workshop will help you understand and interpret human behaviour by recognising, identifying and responding to the most common emotional reactions.
Pre-conference masterclass - details
Time: 9:30 – 5:00
Date: Thursday, May 25, 2017
Venue: Sofitel, 25 Collins Street, Melbourne, VIC 3000
Tickets: Conference attendees - $660, members - $770, non-members - $880
Register here for the workshop
Click here to find out more about the AMA National Conference, or contact the Conference organisers at natcon@ama.com.au.
Early bird registrations for the Conference are flowing in fast – don't miss out on the opportunity to participate in this year's Conference, to be held in Melbourne. Early bird registrations close on Friday 31stMarch.