AMA National Conference
23 May 2019
The 2019 AMA National Conference starts in Brisbane today and will conclude on Sunday 26 May.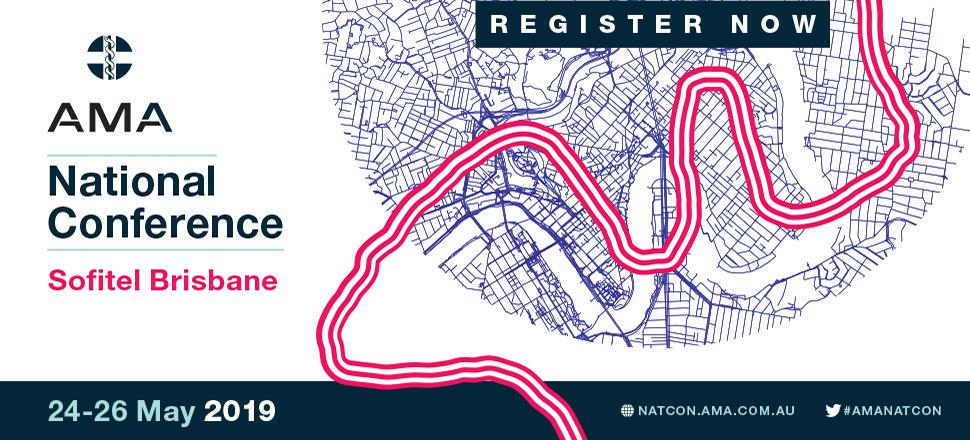 International speakers include doctors' health expert Dr Michael Myers, American Medical Association President Dr Barbara McAneny, and World Medical Association President Professor Leonid Eidelman.
National Conference is a great opportunity for members to contribute to AMA policy, with attendees having the chance to debate emerging issues. This year the Policy Debate sessions includes discussions on whether all GP registrars should be employed under single employer contracts and whether the Federal health budget should have a mandated minimum spend on general practice. These debates will contribute to the development of AMA policy in these areas.
National Conference will be live streamed from the AMA website if you are unable to attend in person.