AMA List of Medical Services and Fees - 1 November 2014
14 Nov 2014
The AMA List of Medical Services and Fees (AMA List), effective 1 November 2014, has been distributed.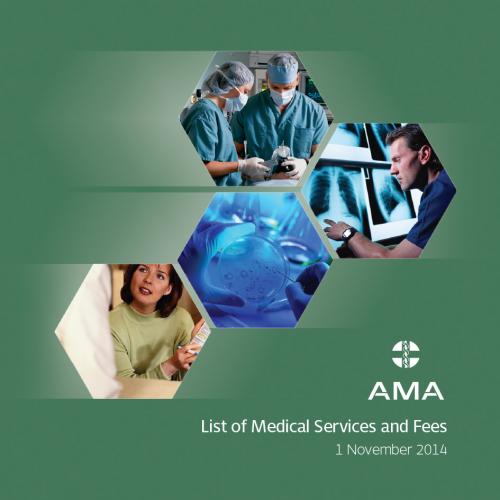 To access this part of the website simply log in and follow these steps:
Once you have entered your login details, hover over Resources at the top of the page.
A drop down box will appear, select AMA Fees List.
Then select AMA List of Medical Services and Fees - 1 November 2014.
You can then download the CSV (for importing into practice software) and PDF (for viewing) of the AMA List.
The Fees Indexation Calculator is also available for members to calculate their own fee increase based on their individual cost profile.
The AMA Fees List Online where members can view, print or download individual items or groups of items to suit their needs, will be updated as at 1 November 2014.
AMA members can also access the AMA List of Medical Services and Fees and other relevant tools via the GP Desktop Practice Support Toolkit.