AMA gets early meeting with Health Minister
28 Jul 2016
The AMA was the first organisation to meet with the Health Minister, Sussan Ley MP, on her first day back at work at Parliament House last week.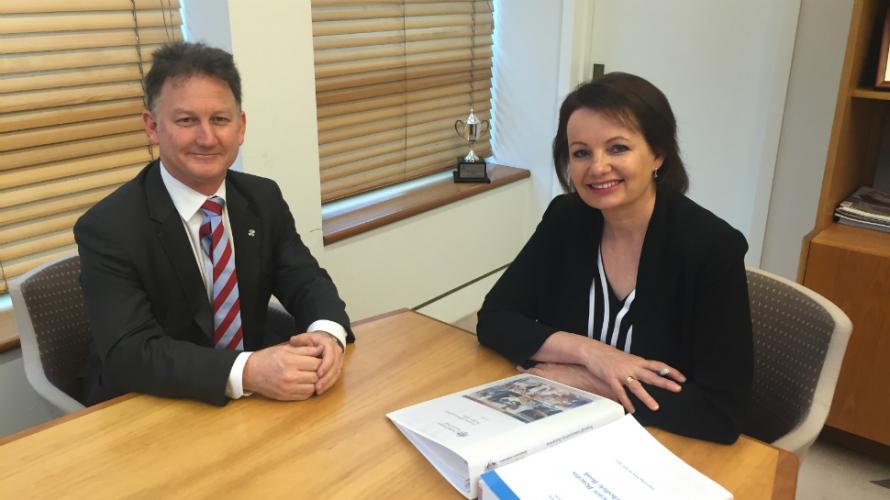 AMA President, Dr Michael Gannon said the AMA took a set of policies to the election campaign and looked forward to a productive relationship with the Government during this term and that he looked forward to continuing the relationship with Minister Ley.
Dr Gannon said he looked forward to further discussions, adding that he would be 'gobsmacked' if the Government took an ongoing freeze to the next election.
"They got the scare of their life on health, and that was probably the policy which hurt them the most. It makes general practice and a lot of other areas of medical practice potentially unviable if it's not unravelled."
"So I look forward to continuing this relationship, continuing that discussion. And we do want to see results; I would like to see a move on that in coming months."
Transcript: AMA President Dr Michael Gannon, ABC News 24, 21 July 2016
Transcript: Dr Gannon, Doorstop, Parliament House 21 July 2016