AMA ensures doctors heard on Medicare review
20 Aug 2015
The AMA this week hosted more than 60 leaders from across all medical specialties in Canberra to discuss the medical profession's participation in the Governments' Medicare Benefits Schedule (MBS) review, and the recent behaviour of Medibank Private in negotiations with hospitals. Welcoming delegates to the meeting, AMA President, Professor Brian Owler, said it was important that the medical profession was informed and united in its approach to the MBS review.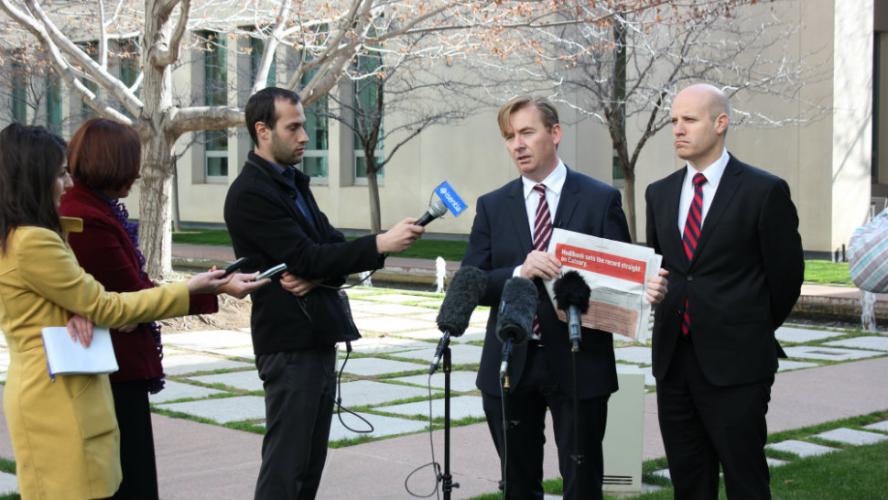 The AMA has cautiously welcomed the review, led by Sydney University Medical School Dean Professor Bruce Robinson, and supports having a schedule that allows patients access to modern medical procedures, and reflects the modern-day treatments that are provided in our health system.
But Professor Owler has voiced concern that the Government might use the review mostly to remove items from the MBS as part of a cost-cutting exercise, rather than ensuring the schedule is up-to-date and reflects advances in care and medical practice.
"We need to make sure that the Government continues to work with clinicians, that this is a clinician-led process that is based on evidence, and that the process is held in conjunction with the colleges and specialist societies where the knowledge base and expertise lies," Professor Owler said.
He added that the AMA will continue to work with the Government in the review, and will work with the specialists and colleges in ensuring the best outcome from the review - provided it is not just about cutting costs and provided that doctors maintain access to health care for their patients.