AMA Career Service and Advice Hub
31 Mar 2016
The AMA Career Advice Service's Resource Hub has been re-designed, enhanced and is now live. You will notice that the Hub gives precedence to those looking for a career in medicine and those studying medicine now. The personal services of resume building (with a model template), cover letters, addressing selection criteria and preparing for interviews has also been given priority in response to a stated need from members.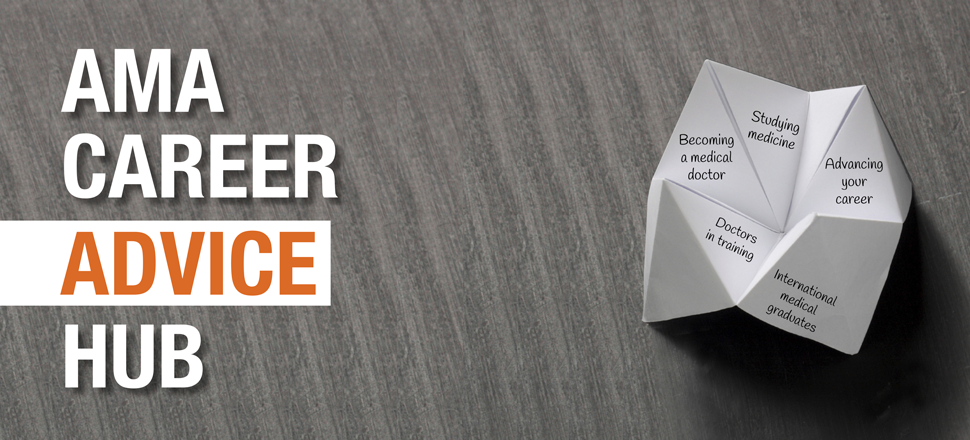 Whilst these services are important to our doctors in training, they will be relevant to our general practitioner members too if they seek contract or paid employment opportunities outside, or in addition to, their general practice commitments.
An example for you: A member looking to take up an opportunity in part time management, while maintaining her general practice, recently used the service. As the member had not kept her CV current and had previously never had to formally apply for an appointment, the member used our resume building, model template and addressing selection criteria services to give her the edge. Her feedback on the service offered delivered high praise and said she would recommend the service.
There is also now a referral to AMA resources for general practitioners from the Career website which helps to promote how the AMA supports general practice.
Watch out for more resources coming soon that will assist general practitioners (and members generally) transition from clinical practice to retirement and to other non-clinical medically related career options. Find the AMA Career Service at ama.com.au/careers.