AMA calls for a stop to violence against women
28 Nov 2014
On White Ribbon Day this week the AMA reiterated its strong support for measures that stop men's violence against women. AMA President, A/Prof Brian Owler, said that across Australia, it is estimated that more than half the total population of women have experienced some form of physical or sexual violence in their lifetimes.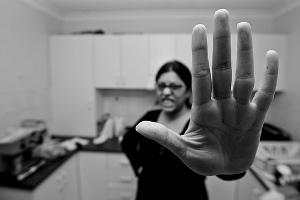 White Ribbon is Australia's only national, male-led campaign to end men's violence against women.
The AMA Position Statement Women's Health 2014 states that women who have experienced sexual or physical violence tend to use primary care services more often. Domestic violence is associated with poor physical health, including injury, somatic disorders, chronic disorders and chronic pain, gastro-intestinal disorders, gynaecological problems, and increased risk of sexually-transmitted infections. There is a critical role for primary health care providers in the early detection of victims of domestic violence, and in supporting the provision of trauma-informed care.
The AMA wants all Australian governments to pursue the measures in the National Plan to Reduce Violence against Women and their Children 2010-2022, so that Australian women and their children can truly live their lives free from violence and in safe communities.