AMA Awards recognise excellence in health and medicine
4 Jun 2015
At its recent National Conference the AMA was proud to present awards to a number of dedicated doctors in recognition of their outstanding contribution to health and medicine.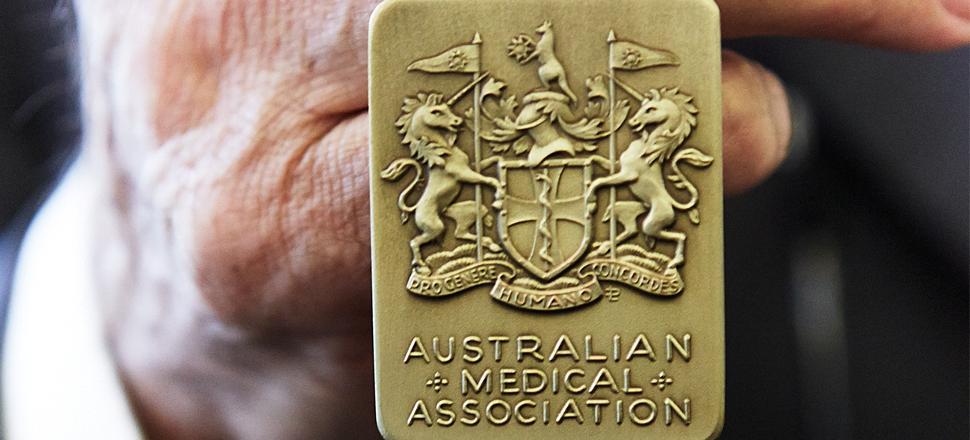 Former AMA President, Dr Steve Hambleton, was awarded the AMA Gold Medal, the Association's highest honour, in recognition of his outstanding and tireless service to the medical profession and the community. Presenting the Medal, AMA President, Associate Professor Brian Owler, said Dr Hambleton had been a very prominent and active member of the health community and a dedicated member of the AMA for more than 25 years.
The AMA also inducted three new members into the AMA Roll of Fellows in recognition of the outstanding contribution each has made to both the AMA and the medical profession: internationally renowned researcher and practitioner Associate Professor Robyn Langham; South Australian GP and aged care and e-health expert Dr Chris Moy; and leading ophthalmologist Dr Iain Dunlop.
Also presented at the AMA National Conference were:
The AMA President's Award, to Dr Catherine Hamlin who has devoted her life to treating and preventing obstetric fistulas in Ethiopia.
The AMA Indigenous People's Medical Scholarship, to India Latimore who aspires to be not only a doctor but also an educator and mentor, creating positive change to the health and wellbeing of Aboriginal people.
The AMA Woman in Medicine Award, to Medical Board of Australia Chair and general practitioner Dr Joanna Flynn in recognition of her exceptional contribution to the development of general practice as a distinct professional specialty, and to improving the quality of care for patients in Australia.
The Excellence in Healthcare Award, to Associate Professor Smita Shah, a clinician and researcher who has made an enormous contribution to promoting health and preventing disease, particularly among Indigenous and disadvantaged communities.