2017 NIP seasonal influenza vaccines
12 Apr 2017
GPs will welcome the news that the 2017 National Immunisation Program (NIP) seasonal influenza vaccines are currently being distributed around the country. Promotional material and information about this year's vaccine is being sent out but is attached for your convenience.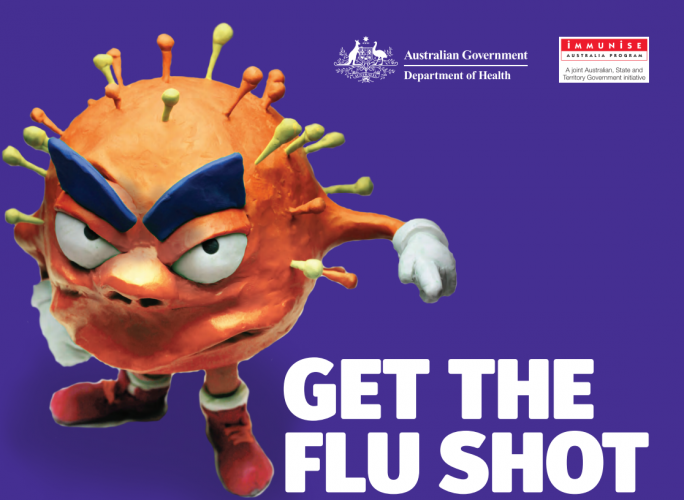 Key features of this year's NIP influenza vaccines are that:
four age-specific quadrivalent influenza vaccines (QIVs) will be available free to eligible people under the NIP, including:

pregnant women
people aged 65 years and over
Aboriginal and Torres Strait Islander people aged

six months to less than five years
15 years and over

people aged six months and over with medical conditions predisposing them to severe influenza
With recent evidence suggesting that protection following influenza vaccination may begin to wane after three to four months, timing of vaccination should aim to achieve the highest level of protection during the period of influenza virus circulation, usually around August.
GPs are being asked to consider the special needs of pregnant women (who should receive the vaccine at any stage during pregnancy), people travelling to a destination where influenza is circulating, and young children six months to nine years of age (who should have two doses in the first year they receive the vaccine).
Copies of the materials and translated brochures for people from non-English speaking backgrounds will be available on the Immunise Australia Website (www.immunise.health.gov.au).
GPs are encouraged to:
promote the vaccine to eligible people through displaying the posters and brochures in your clinic.
offer vaccination throughout the influenza season. In particular, those in risk groups, especially pregnant women can benefit from vaccination at any time of the year.
ensure vaccine safety by checking you have the correct vaccine for the person's age. Note all 2017 NIP vaccines include the age indication on the barrel of the syringe.
report all influenza vaccinations to the Australian Immunisation Register.