Launch of Women in Global Health Australia
5 Jul 2021
Celebrate the official launch of Women in Global Health Australia. Join a thoughtful conversation with healthcare leader Professor Fiona Stanley, Founding Director and Patron of the Telethon Kids Institute.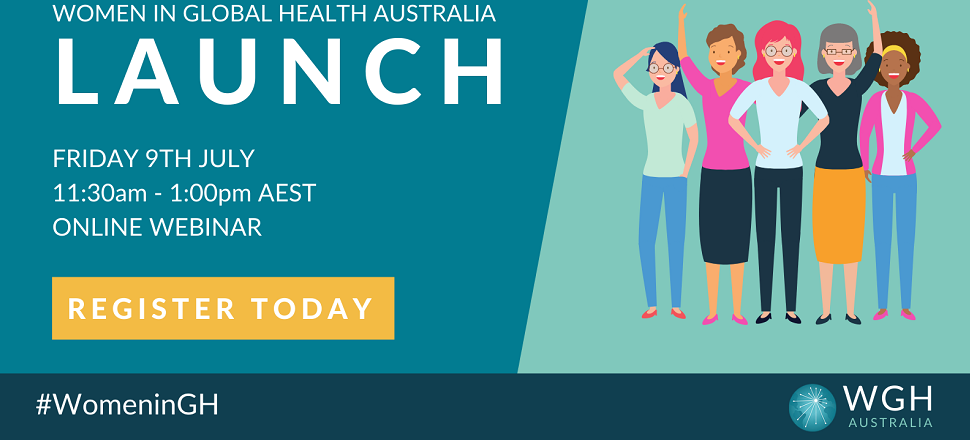 Learn from Dr Roopa Dhatt, Co-Founder and Executive Director, Women in Global Health about the international impacts of Women in Global Health, a network to achieve gender
equality in health leadership.
Contribute to a panel discussion with Women in Global Health Australia founding members as they outline priorities and actions of the chapter.
The launch will be held virtually, 11:30am-1:00pm AEST Friday 9 July 2021. Register here.