Nobel Prize Winner at Leadership Development Dinner
12 Jun 2018
Nobel Prize Winner Associate Professor Tilman Ruff was keynote speaker at the AMA Leadership Development Dinner on 25 May 2018 at the National Portrait Gallery in Canberra. In a passionate yet sobering address, he spoke to the devasting impact of nuclear weapons and urged attendees to harness the power of evidence based arguments and personal stories to inspire and lead on change.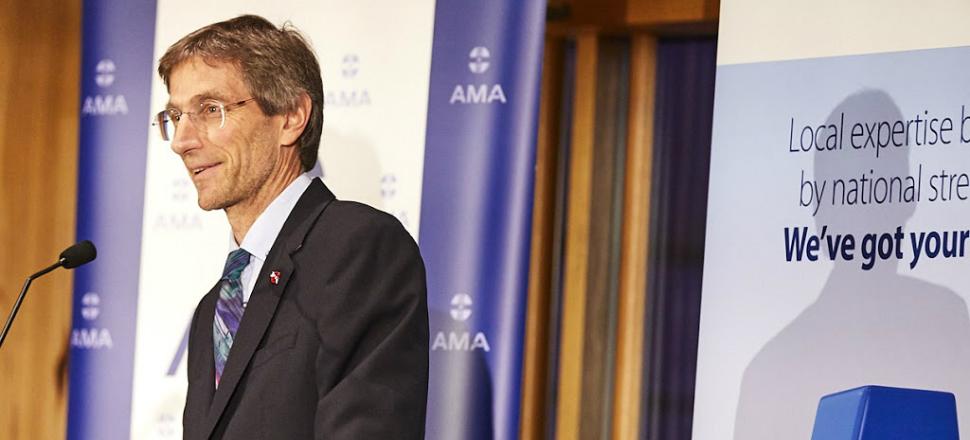 Attendees were able to have their picture taken with the Nobel Peace prize winner and medal, and following dinner, networked while taking in the National Photographic Portrait Prize exhibition.
Tilman Ruff is Co-President of International Physicians for the Prevention of Nuclear War (IPPNW, Nobel Peace Prize 1985), and founding international and Australian Chair of the International Campaign to Abolish Nuclear Weapons (ICAN), which was awarded the Nobel Peace Prize for 2017 "for its work to draw attention to the catastrophic humanitarian consequences of any use of nuclear weapons and for its ground-breaking efforts to achieve a treaty-based prohibition of such weapons".