Dr Mikaela Seymour wins DiT of the Year
12 Jun 2018
A young doctor with a passion for the health of the people of the South Pacific and for the welfare of her junior colleagues has been named the AMA Doctor in Training of the Year 2018.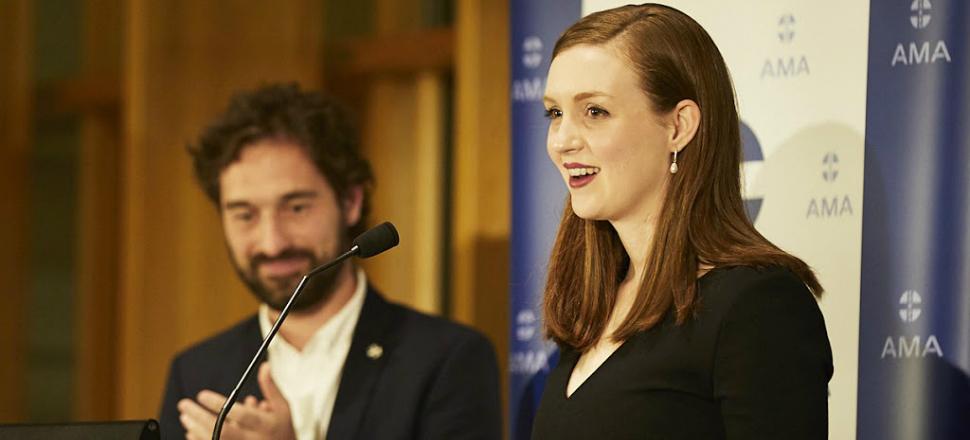 Dr Mikaela Seymour, a general surgical principal house officer at the Sunshine Coast University Hospital, combines her hospital work with her role as an associate lecturer at the University of Queensland, her service with the Australian Army as a Captain in the 2nd Health Support Company at Gallipoli Barracks, and volunteer work in remote Papua New Guinea.
"In addition to her humanitarian work, Dr Seymour is a passionate advocate for junior doctor quality supervision and training, and for the wellbeing of doctors in training," Dr Gannon said.
"Dr Seymour is the purest example of a young leader within our ranks who advocates for the welfare and training of her junior colleagues and provides care to those less fortunate."
Dr Seymour was presented with her award at the Leadership Development Dinner at the AMA National Conference.
See photos from the Leadership Development Dinner here.