Come and meet a Nobel Peace Prize winner at the AMA LDD
11 May 2018
The AMA Council of Doctors in Training would like to invite you to attend the AMA Leadership Development Dinner on Friday, 25 May 2018 at the National Portrait Gallery in Canberra.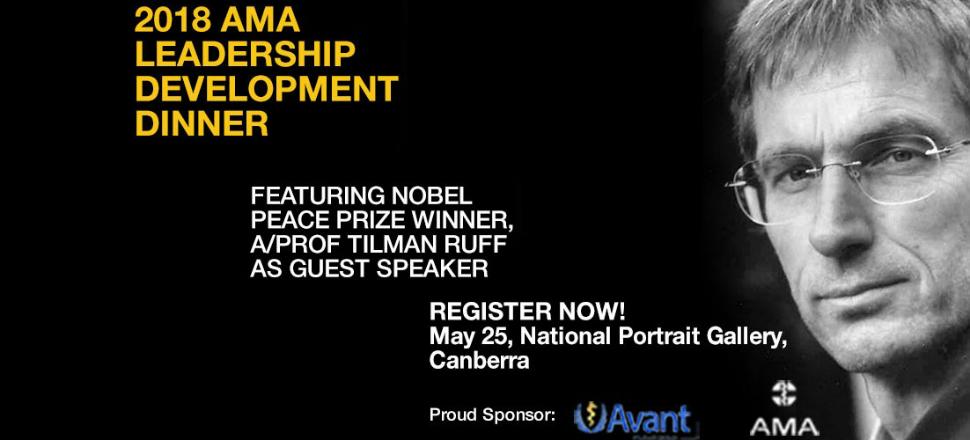 Enjoy fine food and wine, view National Photographic Portrait Prize after hours and be inspired by Nobel Peace Laureate & Co-President of the International Physicians for the Prevention of Nuclear War, A/Prof Tilman Ruff as our keynote speaker for this event.
Attended by doctors in training, medical students, medical educators, consultants and international guests from across the country, the AMA Leadership Development Dinner is widely acknowledged as one of the most important events of its type and provides future healthcare leaders and influencers with an opportunity to gain new insights into effective leadership and advocacy.
Held in conjunction with the AMA National Conference, the Dinner is a rare opportunity to network with professional colleagues in an informal yet inspiring setting. We hope you and other members of your team will be able to join us.
Register now for the 2018 AMA Leadership Development Dinner