Indigenous medical workforce a key issue at the 2017 AMA Trainee Forum
14 Mar 2017
The AMACDT was delighted to welcome Professor Lisa Pulver Jackson AM, Pro Vice-Chancellor (PVC) Engagement & Aboriginal & Torres Strait Islander Leadership, Office of PVC (Aboriginal & TSI Leadership), Western Sydney University, to give the opening address at 2017 AMA Trainee Forum (the Forum). Professor Jackson Pulver shared her insight as an academic leader, public health expert and advocate for Aboriginal and Torres Strait Islander health and education about how we can work in partnership to improve Aboriginal and Torres Strait Islander health to eliminate the inequities in health service provision to Aboriginal and Torres Strait Islander people.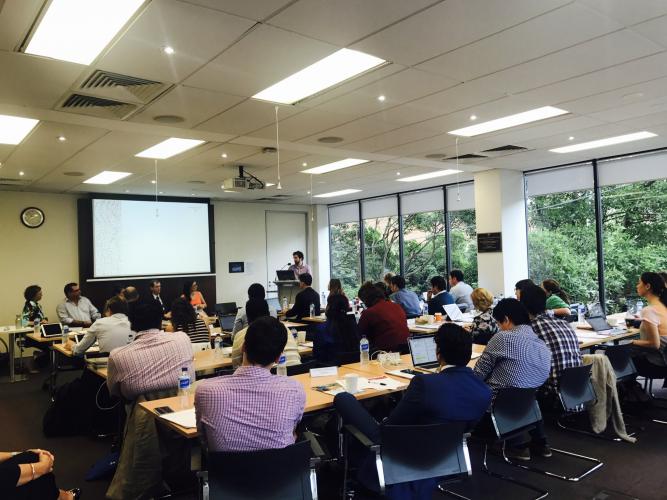 The session that followed examined current issues facing the Indigenous medical workforce, discussed what was already in place to support Indigenous trainees, and explored practical recommendations to better support Indigenous trainees to achieve specialist qualification.
The Forum was held at AMA NSW House in Sydney on 4 March 2017. "The AMA Trainee Forum provides trainee committee representatives with an opportunity to raise specific policy issues, ideas and areas of concern relevant to vocational training. These issues will inform AMACDT's agenda for the forthcoming year" said Dr John Zorbas, Chair, AMACDT.
The Forum program discussed emerging issues, challenges and case studies in the areas of Indigenous health and support for Indigenous medical trainees, private public partnerships and training, managing training disputes and diversity in medicine. Over 40 trainees from across Australian and New Zealand attended the Forum, including representatives from college trainee committees.
Part of the day was set aside for a soapbox session where trainee committee chairs/representatives provided their perspective on the top three issues requiring advocacy in 2017. The following key challenges were identified:
Access to flexible work and training arrangements
Access to adequate supervision and support for supervisors
Preparedness to practice (clinically and professionally) as an early fellow.
Exposure to bullying, harassment and racism
Cost of training
Workforce planning and security of employment
The outcomes of the Forum will be posted here when they are available.