Doctors' health and wellbeing to take centre stage at AMA National Conference 2017
14 Mar 2017
The AMA invites Doctors in Training to hear from world-class speakers, debate contentious issues and connect with peers and senior medical professionals to help shape the future of health at the AMA National Conference 2017. In particular, the AMA Council of Doctors in Training policy session will focus on doctors' health and wellbeing, where a panel of health leaders will explore the initiatives already out there to promote wellbeing, where the gaps in services and support are, and what we can do to address that.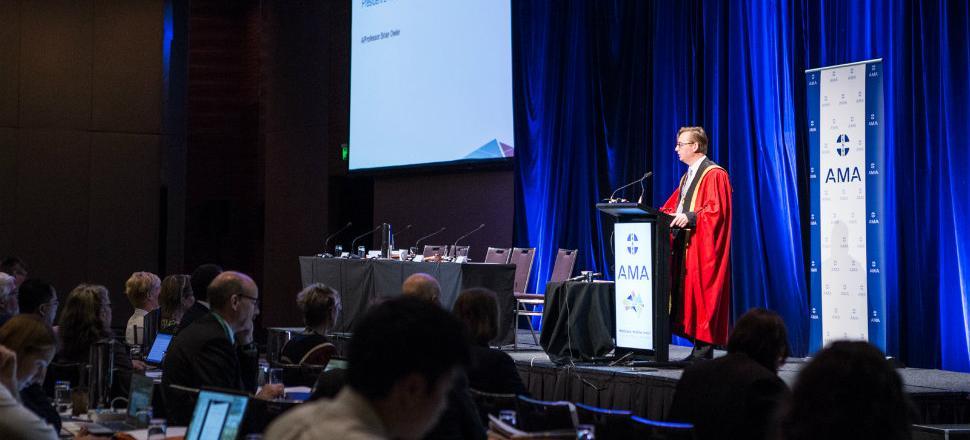 As a doctor in training, the AMA National Conference also provides an excellent opportunity to broaden career horizons, explore challenges within the medical profession and be at the forefront of shaping health policy. Other Key Highlights include sessions on:
Obesity Epidemics – hear from our expert panel and discuss the priority areas that you believe the AMA should focus its obesity efforts on.
Threat Beyond Borders - an interactive panel discussion on potential infectious diseases and threats, and how Australia would manage communicable threats that cross our borders.
Improving Australia's organ donation rate – a panel of experts will outline and address the ethical considerations of more controversial proposals to increase Australia's donation rates.
Find out more about AMA National Conference 2017 or email natcon@ama.com.au
Register for Leadership Development Dinner
Register for National Conference before Friday 31st March 2017 and save on your registration!
Early Bird DiT Member - $495
Standard DiT Member - $550
Non-member DiT - $595
Standard Non-member DiT - $660
Click here to find out more about the conference; alternatively email us at: natcon@ama.com.au