AMACDT policy session at National Conference tackles the culture of medicine, bullying and harassment
9 Jun 2016
Changing the culture of medicine to tackle bullying and harassment in the workplace was the focus of the AMCDT policy session at AMA National Conference. Dr Danika Thiemt, outgoing Chair of AMA CDT, led a thought provoking and confronting session. The session was informed by an expert panel – Chris Ronalds SC, Mr Phil Truskett, President Royal Australasian College of Surgeons, and Dr Ruth Mitchell, Chair RACSTA – who spoke candidly and frankly about the issue. The discussion concluded with panel members offering a list of "must do's" for the profession which included: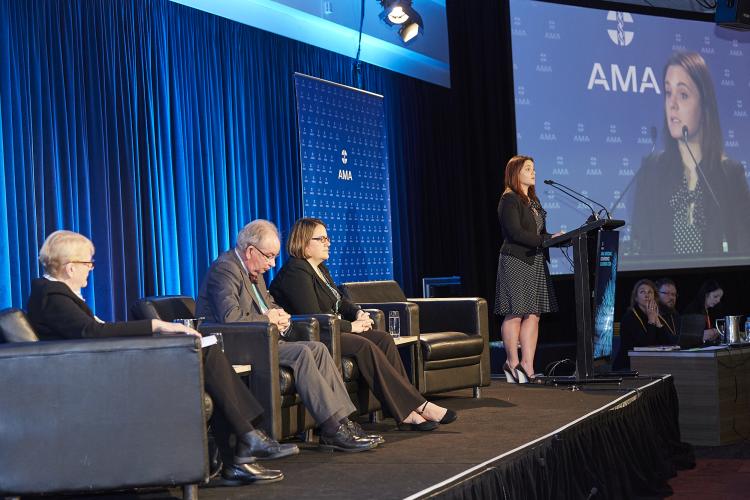 Education about what constitutes bullying and harassment is vital for all doctors at all stages in their careers.
The medical profession must engage with the difficult issues surrounding bullying and harassment and demand change.
Doctors must have confidence that the system will support them if they report an issue that and there are real and appropriate consequences for inappropriate behaviour.