Be extraordinary: making the most of your medical career
11 May 2015
The AMA Queensland Council of Doctors in Training is proud to present the 2nd annual Junior Doctor Conference at the Brisbane Convention and Exhibition Centre on 27-28 June 2015. The theme of the conference is 'Be extraordinary: making the most of your medical career'. The conference will highlight the importance of collaboration between individuals, researchers and institutions.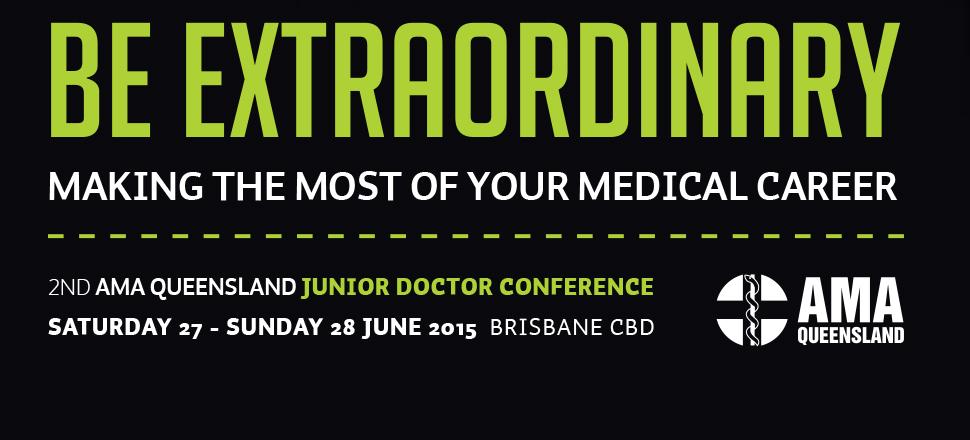 Confirmed speakers include Professor Ian Frazer AC, founder of the cervical cancer vaccine and 2006 Australian of the Year, Emeritus Professor John Murtagh AM, Australia's best-selling medical author and considered the father of Australian general practice, and Dr Bob Brown AM, former Leader of the Australian Greens and leading environmentalist. The program also features a wide range of workshops including indigenous and refuge care, resume writing, how to get on to your college program of choice and alternative pathways in medicine.
Get the full conference program brochure and registration form here (http://www.amaq.com.au/gdesign/10079/10079_JDCProgram.pdf)
Put in something about FBT concessions based on recent Media Release – it's an important issue for junior docs.