Queensland Council of Doctors in Training (CDT) Update
6 Sep 2021
AMA Queensland and ASMOFQ in conjunction with the AMA Queensland Council of Doctors in Training is pleased to announce the sixth annual Resident Hospital Health Check.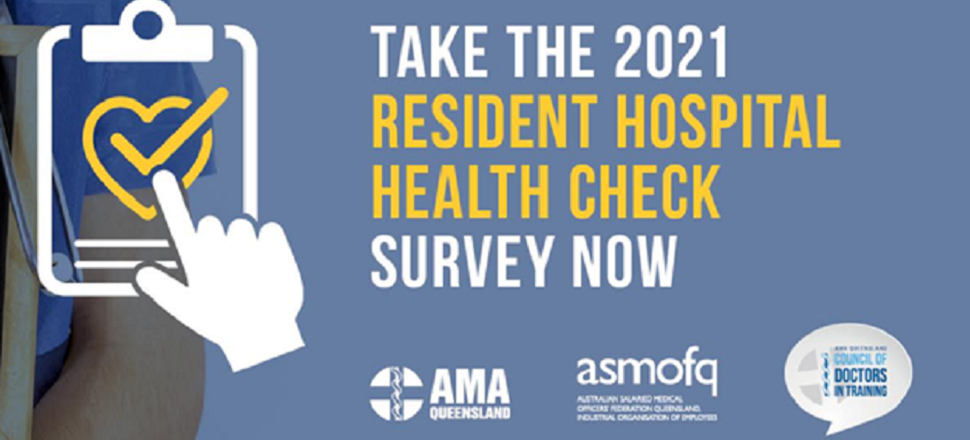 The Resident Hospital Health Check is an anonymous survey which provides you with the opportunity to ensure your voice is heard regarding:
● access to professional development leave;
● hours of work and overtime;
● hospital facilities; and
● workplace culture including bullying and harassment.
THE SURVEY CLOSES AT MIDNIGHT 30 SEPTEMBER 2021
This survey is open to all doctors in training including Interns (PGY1), Junior House Officers (PGY2), Senior House Officers (PGY3) and Continued Residency (>PGY3).
This survey is anonymous and is instrumental in driving positive change for junior doctors in Queensland hospitals.
The survey can be accessed here: https://www.surveymonkey.com/r/CQY8B6C