Avant Life Insurance. Designed for a doctor's life. That's our policy.
11 Nov 2020
Protecting your income that you work so hard to earn
For many doctors, their income and its cumulative value, now, and into the future, is often their largest financial asset. We find doctors don't think about this early on in their career, despite the long investment into their education, a highly specialised career path and earning potential.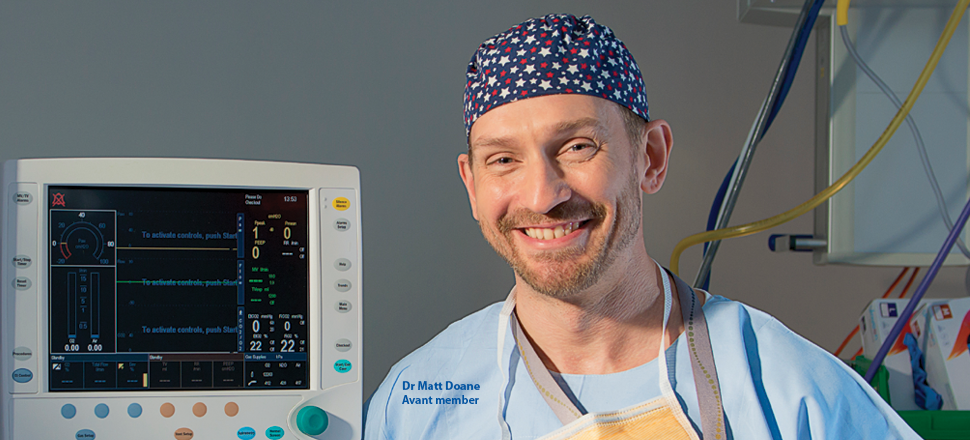 For example (ignoring income tax), a 30-year-old doctor in training earns an average of $150,000 in the first 10 years of their medical career. They fellow in their speciality and their earnings increase to $250,000, and they go on to work through to retirement, aged 65. Assuming a 3% increase of income each year (reflecting an annual indexation adjustment to salary), this would amount to more than $11 million, and we know for many doctors it can be much more than this.
If you couldn't work due to illness or injury, would your income continue? With an Avant Life Insurance plan, you will have peace of mind knowing your future is protected, by choosing cover designed for your specific needs as a doctor.
Award-winning life insurance exclusively designed for doctors.

Flexible, comprehensive, speciality-specific cover.

Competitive premiums.

Avant Income Protection is designed specifically for, and exclusive to doctors. Here are just some of the key features*: 
Cover for up to 85% of your income (including superannuation).

Unique cover for blood-borne diseases, viruses or other infectious conditions resulting in you being restricted from performing your duties.

Your choice of waiting period (as short as 30 days) and benefit periods (up to age 70).
Life can change in an instant. Don't wait to have the right cover.
We are there when it suits you:
Talk to one of our life insurance specialists today, 1800 128 268
Schedule a phone appointment at avant.org.au/schedule or
Get a quote online at avant.org.au/life
Life and TPD cover, trauma and children's cover and practice expenses cover also available.
*Cover is subject to the terms, conditions and exclusions in Avant's Income Protection Product Disclosure Statement (Preparation date: 29 July 2019, Issue number: 4) (PDS). Product issued by NobleOak Life Limited ABN 85 087 648 708 AFSL 247302. This information is general advice only and does not take into account your individual needs. You should consider whether the product is appropriate for you and read the PDS at avant.org.au/life.