Call Centre Triage and Advice Services 2004. Revised 2019.
19 Nov 2019
Introduction
There has been enormous growth in call centre and online triage services over the last decade. While these services can be a useful part of an integrated GP out-of-hours service model, it is not a substitute for accessing high quality GP after-hours services. There is growing evidence for the effectiveness of these services, however there is still little evidence to demonstrate the impact of call centre and online triage services in managing the demand for emergency department services.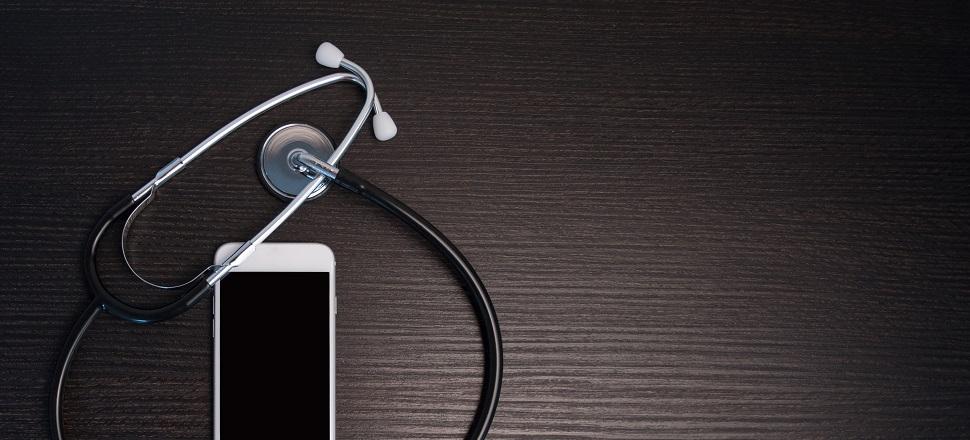 Healthdirect is Australia's major national, Government-funded call centre and online triage service, that provides 24/7 telephone and online health advice by registered nurses. In 2017-18, healthdirect and their related services were accessed by 3.5 million people each month[1]. Since being established in 2006, healthdirect has greatly expanded its range of services to include the Pregnancy, Birth and Baby Helpline (2010; enhanced in 2015), the after-hours GP helpline (where the triaging nurse can organise after-hours callers to speak with a telephone-based GP; 2011; enhanced in 2015), and the Palliative Care After Hours Helpline (2016). In 2018, healthdirect launched new systems to deliver triaging services online, including text-based chat service with a registered nurse, and an online Symptom Checker that provides triaging advice after the user completes a short online questionnaire. These services are managed by the National Health Call Centre Network, an initiative of the Council of Australian Governments, operating under the name of healthdirect Australia. In 2017, healthdirect Australia achieved accreditation from the Australian Council on Healthcare Standards (ACHS), an independent organisation dedicated to improving the quality and safety of health care[2].
Healthdirect has recently updated their services to promote the continuity of care that callers receive after accessing health advice. Since 2017, de-identified care advice summaries have been offered to callers as an email or SMS. Callers can also opt to have encounter summaries sent to their usual general practice and/or uploaded onto their My Health Record[3]. Their National Health Services Directory – which provides a directory of health services available in the caller's area – is growing rapidly, and is used to help direct callers to other health services when they are recommended.
Healthdirect was modelled on local after-hours triaging services, such as Tasmania's GP Assist, and the NSW Hunter region's GP Access After Hours[4],[5].
Healthdirect's range of services are designed to support a broad range of patient's after-hours health needs. However, the AMA is concerned that effectiveness of these services – especially regarding the impact of these services on reducing the demand on emergency services is still not clear.
According to healthdirect, the after-hours GP helpline successfully directed 21% of callers away from emergency services, and 3% away from ambulance services after triaging (i.e. callers that intended to visit emergency/call an ambulance but were instructed not to by triaging services). Healthdirect reported that 81% of callers either fully or partially complied with advice they received (based on a caller survey)[6]. These findings were mirrored by another Australian study, where the after-hours GP helpline services potentially prevented over 1300 people from presenting in emergency departments and directed over 200 people that had underestimated the seriousness of their condition to emergency care[7].
This self-reported data is insufficient to demonstrate that call centre triaging is effective at reducing the demand of low acuity presentations on emergency departments. A review of international call centre triaging services highlighted that while there is evidence that patients are compliant and avoid self-presenting in emergency departments in line with advice, very few studies use emergency department attendances or primary care attendances data to validate this finding.[8]
An additional concern of the AMA is the discrepancy in how compliant callers are with their triaging advice based on where they live, and their overall physical and mental health. When call centre triaging advice was paired with emergency and primary care attendances, there was evidence that patients living in rural and remote areas, those with high levels of psychological distress, and patients on five medications or more, were less compliant with triage advice[9]. Patients living in socioeconomically disadvantaged areas were more likely to present at emergency departments after-hours against the advice received from triaging services. This study highlights the complexity of telephone triaging, with more vulnerable patients less able to comply with advice, placing them at greater risk of poorer health outcomes.
The AMA acknowledges there is scope for telephone triage services to play a role in the provision of medical care, particularly in rural and remote regions of Australia, where access to medical services, particularly after hours, is limited. Their success though depends on the ability for patients to access high quality GP after-hours services. More research on the impact of call centre and online triaging on emergency services is well overdue.
Key Issues
Patient health information services require high levels of quality control that need to become part of an accreditation process to ensure they provide high quality information. They must operate on the basis of GP-endorsed protocols that are adhered to and quality assurance must be regularly undertaken. They must be consistent with a GP-focus to allow the patient access to a diagnosis and an explanation of their presentation in the context of their personal setting and environment.
They must be evidence-based, cost effective and clinically appropriate.
In order to maintain continuity of patient care, call centre health advice and triage services must have robust systems in place to automatically provide a callers' regular GP with an event summary of the interaction with the service. They must also maintain comprehensive provider directories to enable call operators to provide relevant advice regarding the local availability of after-hours medical care for those patients who need to be seen in person.
To ensure the quality of advice provided, it is vitally important that the medical practitioners recruited to call centres have an appropriate level of experience and hold a fellowship of the Royal Australian College of General Practitioners, the Australian College of Rural and Remote Medicine or be recognised in the specialty of general practice by the Medical Board of Australia.
Regular evaluation of call centre health services must be undertaken, and the call centres must be transparent regarding their nurse triage process and disposition of calls to inform this process.
Locally and internationally, call centres are used increasingly by various industries to provide a single gateway to their service. There is a risk that call centre triage can be used to serve economic imperatives rather than the best intervention for patients for quality health outcomes.
Call centres must only be used as a tool to access genuine triage. They must not be used as a substitute for general practice care or by pre-existing hospital and community services (e.g. crisis teams) to restrict access to services or to introduce managed care.
AMA Position
It is essential that any call centre model must:
be based in Australia;
be able to provide patients with meaningful local knowledge about available health services;
comply with national standards and protocols;
have clearly defined and transparent objectives;
incorporate transparent evaluation processes linked to its objectives;
ensure medical practitioners providing advice hold a fellowship of the Royal Australian College of General Practitioners, the Australian College of Rural and Remote Medicine or are recognised in the specialty of general practice by the Medical Board of Australia;
maintain continuity of patient care by providing a caller's regular GP with a timely event summary;
be demonstrated to be cost efficient and effective; and
meet all other criteria deemed as essential by the AMA for out-of-hours primary care services*
A call centre is unacceptable to the AMA if it:
incorporates costs containment as a primary aim;
redirects essential resources from other existing health services;
compromises the viability of other GP in hours or out-of-hours services;
is established at the expense of other essential GP services;
is located offshore; or
contains any other criteria identified as unacceptable to the AMA for out-of-hours primary care services*.
*refer to AMA Position Statement Out-of-Hours Primary Medical Care - 2004. Revised 2016.
[1] http://media.healthdirect.org.au/publications/healthdirect-australia-annual-report_17-18_business-highlights.pdf
[2] https://about.healthdirect.gov.au/our-history
[3] https://about.healthdirect.gov.au/after-hours-gp-helpline
[4] https://www.dhhs.tas.gov.au/__data/assets/pdf_file/0009/186588/GP_Assist.pdf
[5] http://www.nswnma.asn.au/hunter-nurses-pioneer-triage-phone-service/
[6] Ibid1
[7] https://www.racgp.org.au/afp/2016/september/medication-related-queries-received-for-after-hours-gp-helpline-comparison-of-callers-intentions-with-gps-advice/
[8] https://www.ncbi.nlm.nih.gov/books/NBK327604/
[9] https://bmchealthservres.biomedcentral.com/articles/10.1186/s12913-017-2458-y