AMA rated most ethical member association in Australia 
27 Nov 2020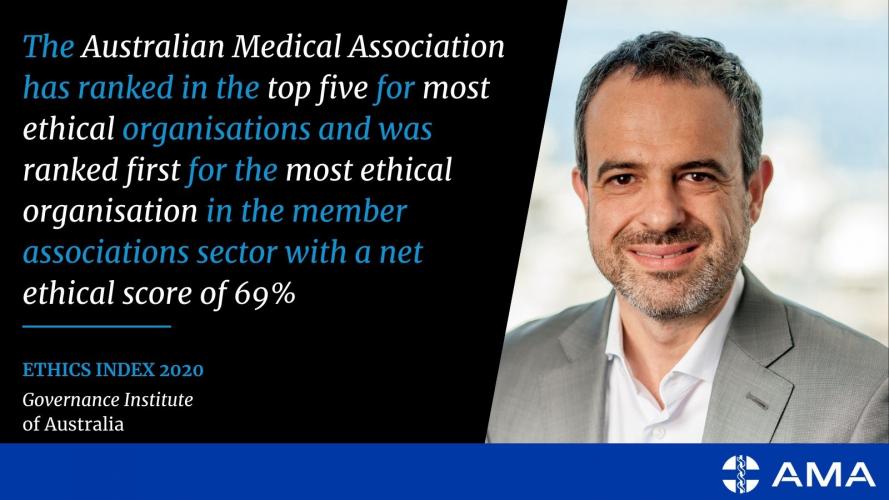 The AMA has been rated the most ethical member association in Australia, and health professionals are among the most trusted workers, a new survey has found.
The Governance Institute of Australia's Ethics Index surveys more than 1,000 people with various political and socioeconomic backgrounds about their perceptions of ethical issues and conduct.
Trust in the AMA has soared this year to lead as the most ethical member association with a net score of 69, up from 54 last year.
In a year dominated by bushfires and COVID-19, GPs are rated as the second most ethical occupation with a net score of 80, behind fire fighters (82).
Federal politicians and directors of foreign companies operating in Australia were at the bottom of the list, scoring –3 and –4 respectively.
You can read the report in full here.