AMA National Conference 2021
15 Jul 2021
The Australian Medical Association invites you to register for the AMA 2021 Online National Conference, to be held over three evenings and a half-Saturday from 28 to 31 July 2021.​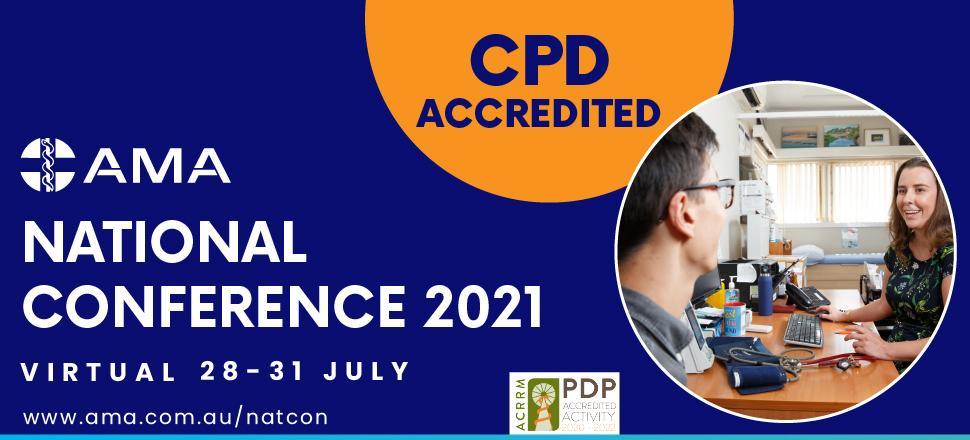 The CPD certified event will be addressed by the Prime Minister, the Commonwealth Chief Medical Officer, the heads of the US, UK, and Swedish Medical Associations, and leaders of several Australia and New Zealand Medical Colleges.
For the first time, the AMA National Conference is open free of charge to any AMA member.
The AMA 2021 Online National Conference is committed to diversity, and its program content has been designed with diversity of presenters in mind. To view the full program, click here.
Registration to attend and earn CPD points can be done by clicking here.
For further information, visit www.ama.com.au/natcon or email natcon@ama.com.au.