AMA calls out ICEG over healthcare worker infections
27 Nov 2020
AMA President Dr Omar Khorshid has written to the chair of the Infection Control Expert Group, Professor Lyn Gilbert, urging her to retract criticisms of doctors about infection control.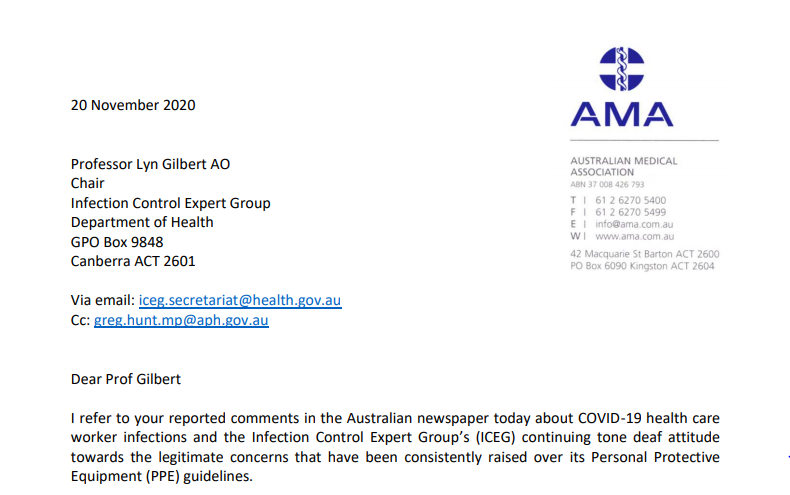 Prof Gilbert is reported in The Australian to have blamed doctors' apathy for the high rate of COVID-19 cases in healthcare workers, rejecting airborne spread of the virus as the predominant mode of transmission.
More than 3500 healthcare workers were infected with COVID-19 in Victoria's second wave. Most of them contracted the disease while at work.
Dr Khorshid said ICEG had displayed a "continuing tone deaf attitude towards the legitimate concerns that have been consistently raised over its PPE guidelines".
"It is completely unacceptable for members of ICEG to disparage frontline healthcare workers who we know put themselves at risk of COVID-19 every day, especially during an outbreak," Dr Khorshid wrote in his open letter.
"Blaming the high rates of healthcare worker infections on apathy, while refusing to accept that there could be any issue with ICEG guidelines, is fuelling growing concerns within the health professions that ICEG is simply seeking to defend its own advice at all costs."