AMA backs "sensible" Steggall bill
13 Nov 2020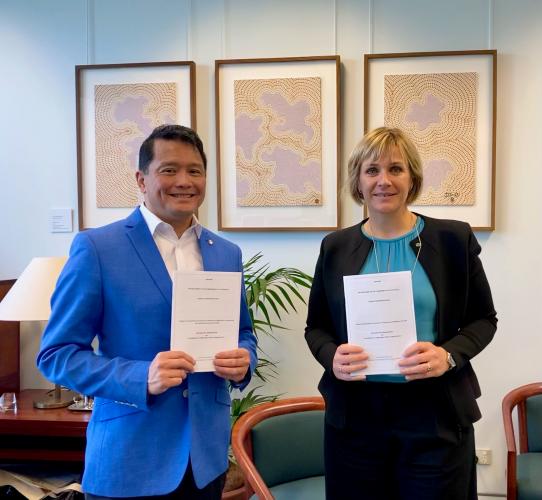 Dr Moy also met with Independent MP and Winter Olympian, Zali Steggall, on the day that she presented her proposed climate change legislation to Parliament.
The AMA and the Business Council of Australia have backed Ms Steggall's Private Member's Bill, which includes a target of net zero greenhouse gas emissions by 2020.
Dr Moy said it was sensible, non-political legislation to embed Australia's obligations to reach Paris Agreement targets.
"Just as Government has responded so well to the COVID health emergency by listening to the science and evidence, we ask that they do the same for the health impacts of climate change," Dr Moy said.
"Just as with the AMA's stance on nuclear medicine: this is a health issue for the community now and our children in the future."