2023 Ambulance Ramping Report Card
The AMA's 2023 Ambulance Ramping Report Card shows every state and territory is falling short of their ambulance ramping performance targets.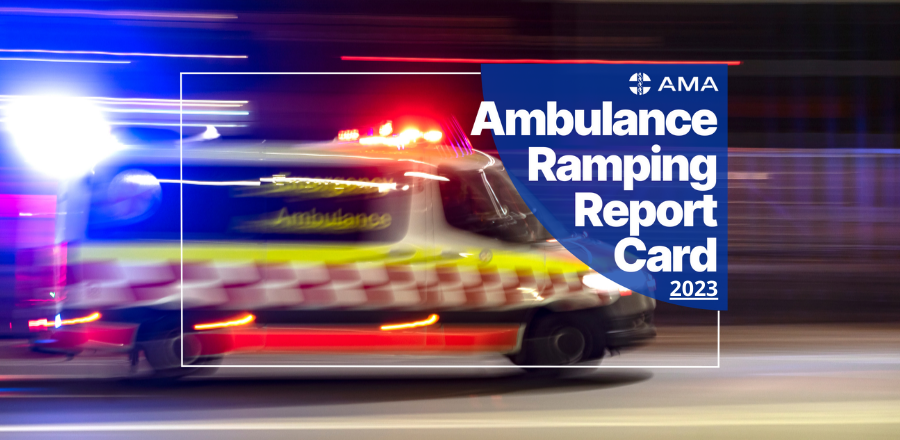 When an emergency department is at capacity, the transfer from the ambulance to the emergency department is unable to be performed in a timely manner, and is referred to as ambulance ramping, ambulance offload delay, ambulance turnaround delay or patient off–stretcher time delay.
Australia is experiencing unforeseen levels of ramping, with reports of people needing to be driven to the emergency department as there are no available ambulances, and people dying waiting for an ambulance.
The 2023 Ambulance Ramping Report Card provides a summary of the performance targets and reported performance for each state and territory.
The measures used to report on ambulance ramping differ between states and territories, making it challenging to perform national comparisons and determine the scale of the problem at a national level. It is however evident that states and territories are falling short of their performance targets, and longitudinal data demonstrates that the time it takes to transfer a patient from the ambulance to the care of the hospital emergency department has been increasing overall year on year. This is a clear indication that our hospitals are in crisis.