Nominations are now open for the 2018 AMA Doctor in Training of the Year Award
6 Mar 2018
The AMA Doctor in Training of the Year Award celebrates the accomplishments of a doctor in training in leadership and advocacy and will be presented at the AMA Leadership Development Dinner. The 2018 AMA Leadership Development Dinner will be held at the National Portrait Gallery in Canberra on Friday 25 May 2018 in conjunction with AMA National Conference.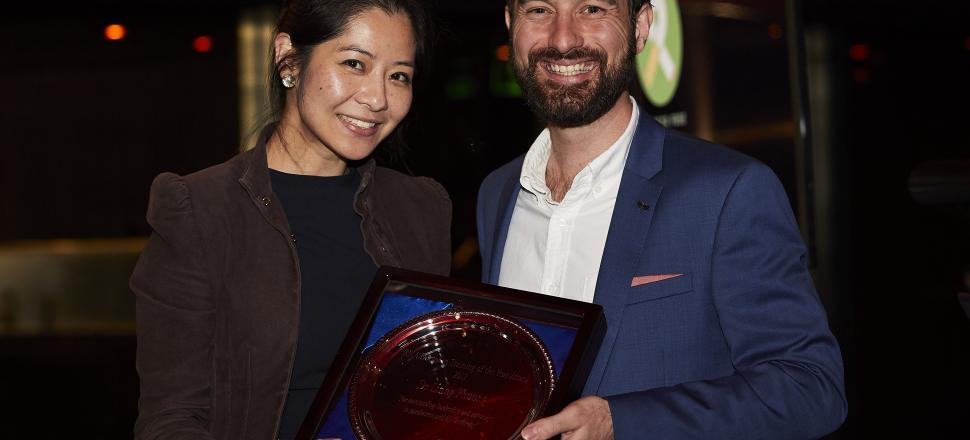 The AMA is committed to fostering the next generation of Australia's medical leaders. This award recognises outstanding achievement in leadership and advocacy and encourages further development of leadership skills. The award recipient will be given a place in the AMA Future Leaders Program. The winner of the 2017 AMA DiT of the Year Award was Dr Linny Phuong, a Paediatric Infectious Diseases fellow and Founder and Director of the Water Well Project.
The closing date for receipt of nominations for the award has been extended to COB Friday 11 May 2018.
So what are we looking for?
This prestigious award will be awarded to a doctor in training who has made an outstanding contribution to leadership and advocacy in one or more of the following areas:
Quality of care
Medical research
Teaching and education
Public health
Doctor's wellbeing
Community service
Humanitarian issues
Philanthropy to a cause
Award nomination information
All nominees must be AMA members.
Nominations for this award may only be made by a member of the AMA.
Nominations for the award must include:
a personal statement by the nominator describing the merit of the nominee in relation to the criteria for the relevant award;
a current Curriculum Vitae for the nominee; and
any additional supporting documentation relevant to the nomination.
Submission of nominations electronically is preferred. Nominations, including all required documentation, should be emailed to scross@ama.com.au
Alternatively, they may be mailed to:
2018 AMA Doctor in Training of the Year Award'
General Practice and Workplace Policy Department
Australian Medical Association
PO Box 6090
KINGSTON ACT 2604