Indigenous Peoples' Medical Scholarship - Profile of Amy Rosser
16 Dec 2014
From Sunshine Coast to Alice Springs – AMA Scholarship winner spreads her wings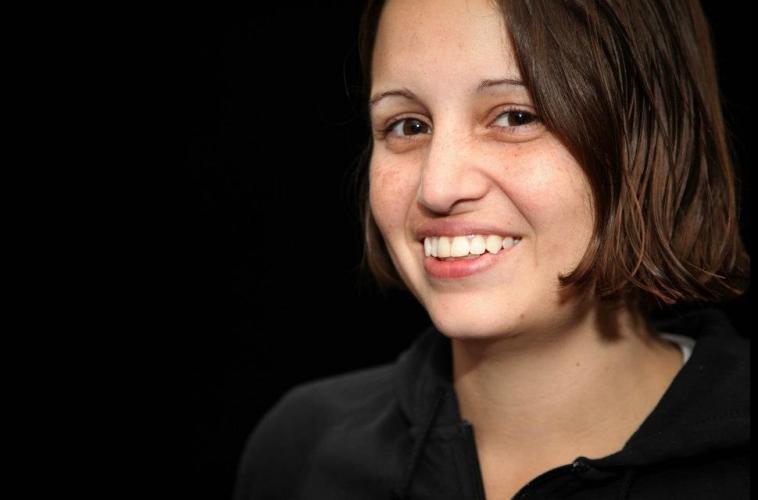 High achiever Amy Rosser makes most things look easy but even she says the AMA's Indigenous Peoples' Medical Scholarship made the world of difference to her when studying medicine.
"It was an enormous support," Amy said.
"It's very hard to study medicine and work the long hours you need to make ends meet. The AMA's Scholarship took away the stress of things so that I could really commit myself to studying and doing well."
The first in her family to study medicine, Amy, a Kabi Kabi/Gubbi Gubbi woman from south east Queensland, had thought she would be a doctor since she was young.
"I got good grades at school so I thought I had better do something decent with them! Medicine appealed to my science-minded disposition."
With a degree in medical science from Queensland University of Technology behind her, Amy said that medicine took a bit of getting used to.
"In some ways, being a post-graduate degree made it easier in that I was used to studying and managing my time," she said.
"But medicine is very different in that you go from learning in lectures and tutorials to having to source all the information you need yourself."
With hard work and the AMA's financial support, Amy graduated from Medicine at the University of Queensland in 2007 with flying colours.
Since then she has completed a Master of Public Health degree, and undertaken three years as a Surgical Professional House Officer with Royal Brisbane, Prince Charles, Royal Children's and Nambour Hospitals before shifting to GP training in 2013.
"I wanted to experience life outside of the hospital," she explained.
Amy will certainly be experiencing life from March 2015.
"I finish my training here on the Sunshine Coast in January next year. From there, I have a job with Northern Territory Health as a Rural Medical Practitioner, based in Alice Springs but travelling out to communities during the week.
"It'll be a great learning experience," she said. "I haven't worked in Indigenous communities before and it will be very different medicine than I practise on the Sunshine Coast."
To Indigenous people thinking about studying medicine, Amy says "go for it".
"Be ready to work hard," she said. "You need to take your commitment to health and put it to work every day for many, many years.
"But if you're committed to it, you can do it and the reward is worth it in the end."