AMA Private Health Insurance Report Card 2018
The AMA Private Health Insurance Report Card provides consumers with clear, simple information about how health insurance really works.
This year, the Report Card shows that there are a lot of policies on offer, and that these provide significantly varying levels of benefits, cover and gaps. Furthermore, it highlights the significant variation that can occur on a State-by-State basis.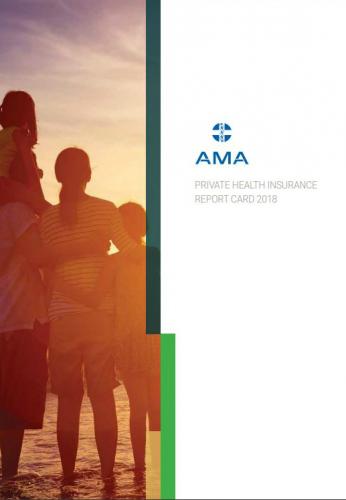 The 2018 Report Card also highlights the increase in profits for private health insurance funds, the rise in exclusions in policies, and the rise in complaints.
It also highlights that we need private health insurance to be simplified, we need it to be more transparent, but we need it to also cover the real costs of treatment. It is important that private health insurance does not impact a patient's ability to choose the doctor that is right for them, and to have their treatment at a facility that suits them. To that end, it highlights the recent changes made by BUPA as severely detrimental to patients and doctors alike.