AMA National Conference 2020
11 Feb 2020
AMA National Conference 2020!
The AMA National Conference - the annual showpiece of the Federal AMA provides a platform for Australia's leading doctors to share their ideas on the way ahead for Australia's health system, debate contentious issues and to discuss themes and events in global health.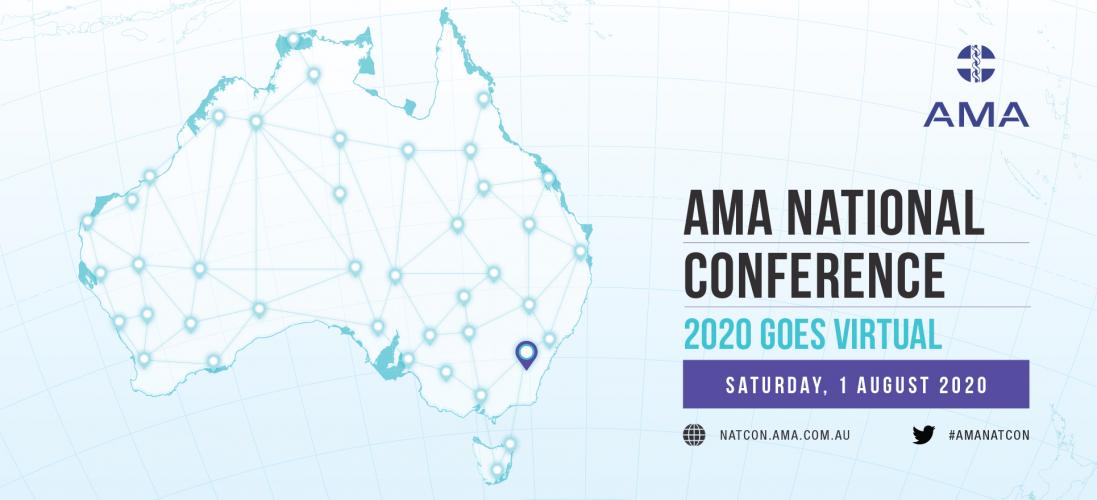 With the spotlight on Health Policy, this year's conference agenda will be a showcase of politics, policy and medical professionalism. National Conference 2020 will be an ideal opportunity to immerse in three days of inspirational and empowering keynotes, interactive panel discussion, and an engaging Masterclass that will keep you ahead of the 'need to know'.
The social side is catered for with prospect to network with like-minded medical professionals at the President's Welcome Reception and Gala Dinner. We are putting together an exciting social program to allow you to relax, meet new colleagues, and reconnect with old friends from around the country.
Keep an eye out for our 'Registration site' as early bird registrations for the Conference will flow in fast – so don't miss out on the opportunity to participate!
Website coming soon!
29-31 May 2020
National Convention Centre Canberra
natcon@ama.com.au