Supporting General Practice registrars during the COVID-19 pandemic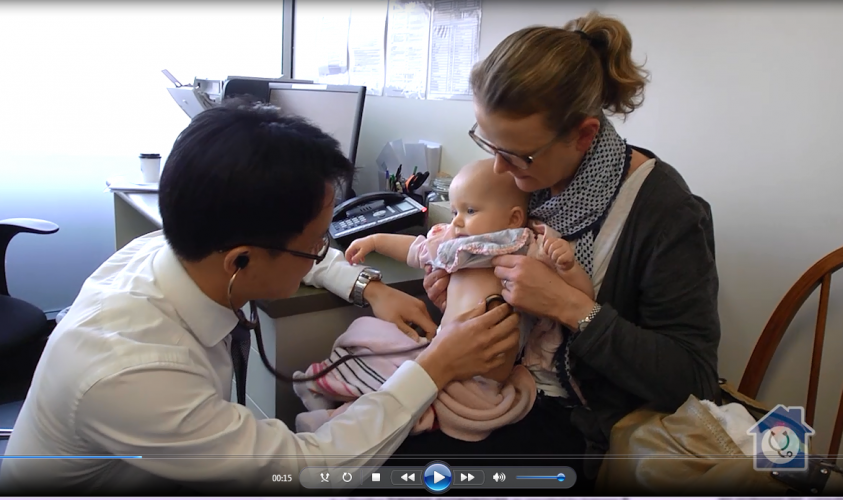 Providing access to personal protective equipment
If you do not have access to personal protective equipment (PPE), you should not be involved in the care of patients in quarantine or under investigation or with suspected or confirmed COVID-19 infection. Providing access to masks and other PPE for front line staff must be a priority and it is important that general practices have protocols in place to screen for and manage patients with possible COVID-19. It is also important that guidance is provided to GP registrars about what is appropriate PPE and how to use it. Practices must also have in place measures to ensure social distancing is enforced and appropriate hygiene is observed.
If adequate PPE is not available or the workplace environment is not safe, alert your practice, who should have processes in place to manage this situation. You should not feel coerced to work without PPE or protection. No registrar should be bullied or harassed if they raise a concern. Should this occur, you should contact your State/Territory AMA for advice and support.
Your Regional Training Organisation (RTO) also has a responsibility to provide guidance about what PPE should be provided to allow you to safely care for people with suspected or confirmed COVID-19, and how to use it correctly.
Current interim advice on non-inpatient care of persons with suspected or confirmed COVID-19, including use of personal protective equipment (PPE) is available from the Commonwealth Department of Health. Guidance on the Correct use of Personal Protective Equipment (PPE) is also available from the Royal Australian College of General Practitioners (RACGP).
Greater flexibility to access leave and progress through training
Training and work, including hours, patient load and case mix, are likely to be significantly impacted during the COVID-19 response. As examinations are rescheduled and training is disrupted, it is important that the Australian General Practice Training (AGPT) Program and GP Colleges have processes in place to mitigate the impact this will have on progression through training whilst maintaining the integrity of training standards. This includes clearly communicating the different leave options available to GP registrars, adopting a flexible approach to approval of Category 1 and 2 leave and providing clear guidance on what clinical experiences will be recognised as contributing to training time. This is especially important in the context of COVID-19, as practices move heavily towards telehealth-based service delivery and/or registrars are deployed to other practices/clinical areas to meet health care needs.
It is important that GP registrars are trained appropriately for the new telehealth environment and its future implications for general practice. This includes ensuring that registrars are resourced and supervised appropriately to deliver telehealth services. Practices should also support GP registrars to work off-site if necessary, to comply with COVID-19 isolation requirements and liaise with RTOs to secure relevant approval. Registrars should feel comfortable and well supported with arrangements in place for remote supervision in these circumstances.
The AMA encourages innovative approaches to training, assessment and supervision to provide GP registrars with access to an appropriate clinical case load to meet training requirements and support their progression through training to the extent that this is possible.
GP registrars that are asked by their RTOs to remain at their current practice for the next six months due to COVID-19 need assurance that this will not impact on their training time due to the broader location requirements on their placements in the AGPT program.
Timely access to Medicare Provider Numbers
If you need to change practices, you should be able to get a Medicare Provider Number without significant delay. Processes must be in place to provide GP registrars with timely access to Medicare Provider Numbers for as long as the pandemic declaration remains in effect, especially where a registrar is required to change practices at short notice. This will allow you to work where and as required to support the COVID-19 response.
Security of employment
With many general practices now facing more difficult economic circumstances, the AMA recognises that they may need to review staffing arrangements, including the employment of GP registrars. The AMA will work to ensure that practices are supported to retain their registrars, and where this is not feasible, to ensure that registrars can be deployed to other training practices.
The AMA will be working with all GP stakeholders to see what flexible solutions can be arranged to keep GP registrars in their current positions and/or to move them to another location if required to reduce disruption to training.
GP registrars, like all people working in Australia, have rights under the Fair Work Act, while the National Terms and Conditions for the Employment of Registrars outlines processes that should be followed when considering the potential termination of a GP registrar.
GP registrar wellbeing
Consideration needs to be given to the level of work, stress, difficult clinical treatment decisions and large numbers of ill patients which may impact the wellbeing of all frontline healthcare workers, including GP registrars. Support, leadership and clear, consistent and timely communication from health authorities, RTOs and supervisors is necessary to maintain a motivated and safe workforce during this period. This messaging should be from reliable sources to support GP registrar wellbeing and reduce anxiety from misinformation.
There are a wide range of resources available to support GP registrars including: State/Territory Doctors Health Advisory Services (Drs4Drs), wellbeing and support resources through RTOs and General Practice Registrars Australia (GPRA), and Employee Assistance Programs through the Colleges (RACGP and the Australian College of Rural and Remote Medicine (ACRRM)) or the GP registrar's employer. GP registrars are also encouraged to speak with their supervisors, Registrar Liaison Officers (RLO's) and their own GP if they need additional support.
It is important that GP registrars take care of their own health and look out for the health of their colleagues during this difficult and stressful time.
COVID-19 resources for GP registrars
More information for GP registrars about COVID-19, including frequently asked questions by doctors, updates on PPE and COVID-19 factsheets are available from the AMA's COVID-19 website and the AMA Council of Doctors in Training webpage.
Additional COVID-19 resources for GPs in training can also be accessed from both the RACGP, ACRRM and GPRA websites.
State and Territory AMA webpages may also have information regarding private practice and employment issues of interest to GP registrars.